by Jennifer Bushman  
The planet has never been under more pressure to increase food production. And this pressure is only set to grow—by as much as 60 percent over the next few decades.  At the same time, climate change is threatening food systems around the world, with major questions about future food supply and security, livelihoods, and human nutrition. 
As our planet gets squeezed between these multiple pressures, we need to rethink how we feed people and protect the environment—drastically diversifying crops, improving farming methods, and strategically selecting places in which we grow our food. It is no longer about hedging our bets, it is a vital necessity for our already-taxed, overburdened food production systems. 
So, let's think big—as in 71% of the planet big. Our waters.  
My job, as the founder of Fed by Blue and a sustainable seafood expert, is to think about our waters and to think big . . . and blue.  
Blue food is the nutritious and diverse foods that come from our planet's bodies of water – streams, rivers, lakes, wetlands, seas, and oceans. From these abundant waters, we catch and cultivate many different aquatic animals, plants, and algae. Considered some of the most nourishing and sustainable foods on Earth, blue food is a vital food source that we rely on today and will continue to rely on as our population grows. 
Covering more than 70% of the Earth's surface, the world's waters play a significant role in the balance of our food and climate systems. When their existence is endangered, ours is too. Overfishing, pollution, habitat loss, and climate change are threatening the health of our waters and the foods that come from them. 
To give you a sense of how big and how important these foods are, they are the largest food bank in the world. You can still go out and fish for your dinner. How big? Blue food already brings healthy nutrients to 3 billion people. 
When responsibly caught or harvested, blue food also provides an abundance of restorative opportunities for environmental, economic, and global health. Responsibly produced blue food means improved wild fisheries management and fishing practices. It means innovation, cleaner practices, and using less resources to grow and harvest blue food. And it means maintaining and creating decent livelihoods for our water fishers, farmers, and harvesters.
I have been working in the food industry for nearly a quarter of a century. My journey, like so many others, comes layered with experience. I have appeared on national and regional TV news programs and lifestyle shows across the United States. I have worked with food journalists, given insights on food trends, and was honored to be nominated for numerous awards, including a James Beard Award. Amidst all that work, I was approached by an aquaculture company to develop a strategy to bring them to market. From that moment, I was "hooked." 
Achieving gender equality and empowerment for women in aquaculture is something I am passionate about. This has historically been a male dominated field. In fact, there are only four women CEOs out of the top 100 seafood companies. And it is not just aquaculture, in fisheries, women are significantly underrepresented in management and decision-making roles at all levels. To build a bright BLUE future, we must have more diverse voices. It was one of the reasons Julie Kuchapatov founded Seafood and Gender Equality. An NGO specifically addressing these issues and fighting to bring more diverse voices into this space. She says that "When women lead, communities thrive, the ocean breathes, and the planet recharges."    
Women and Blue Foods. I think it's an incredible combination. Blue Foods can be a beacon of hope and opportunity—a chance for us to radically alter how we produce food and how our food impacts the planet. We can return our oceans to abundance through marine sanctuaries and surrounding well managed fishers while supplementing blue foods supplies with responsible aquaculture. Bringing with it new economic development to coastal communities and the ability to strengthen food security at local and global levels. If done smartly and sustainably, with the help of water data and companies like True Elements, this path forward will increase global food production and trade opportunities in changing times and a changing climate. There is hope in the water. And I have hope in women to continue to move Blue Foods forward.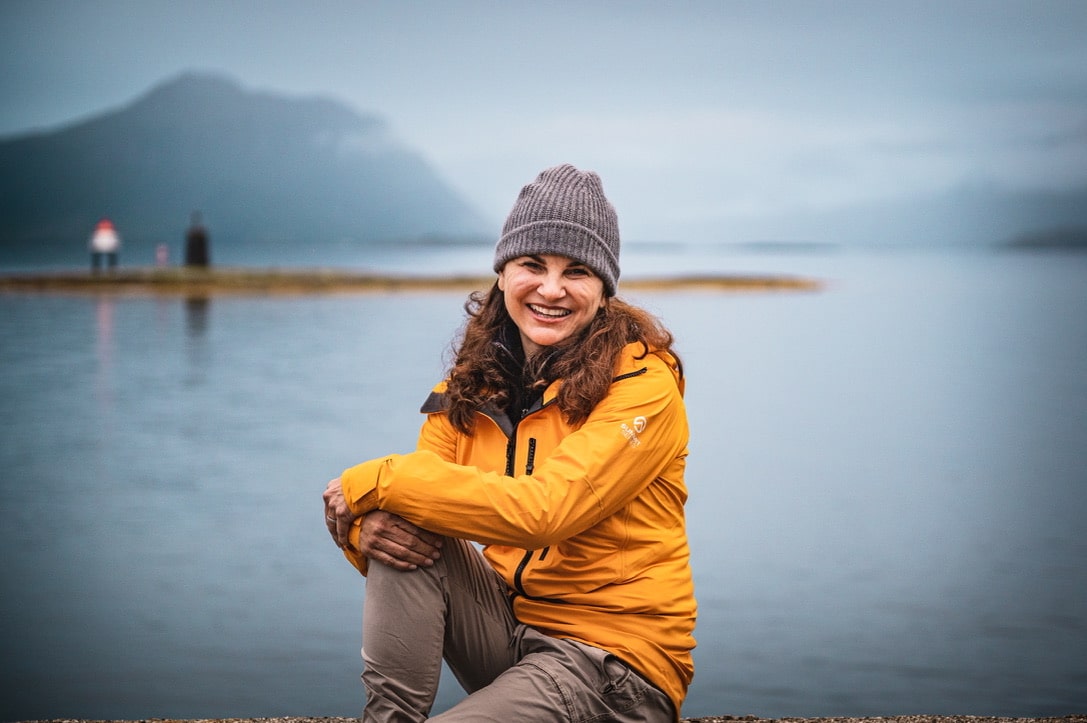 Jennifer Bushman is a sustainable seafood expert, communicator, and strategist who has been championing ethical aquaculture for more than two decades. She has been on a mission to transform the food system, preserve the oceans, nourish the world's ever-growing population, and offset carbon emissions. With those goals in mind, she launched the Sea Pantry initiative which educates consumers on how to make responsible seafood choices every day. Food leaders such as the James Beard Foundation and the International Association of Culinary Professionals have recognized Jennifer's culinary contributions as groundbreaking in terms of palate experience, health benefits, and climate impact. Because Jennifer believes that policy changemaking is as important as what we put on our plates, she sits on the boards of numerous ocean advocacy organizations, among which is Alexandra Cousteau's Oceans 2050 and the Marine Mammal Center.