Our team combines expertise in water science, engineering, artificial intelligence, technology, management, network science, military intelligence, government, business development, and marketing and communications to create state of the art Water Intelligence products and the operational expertise to deliver those products in the easiest, clearest, fastest way possible.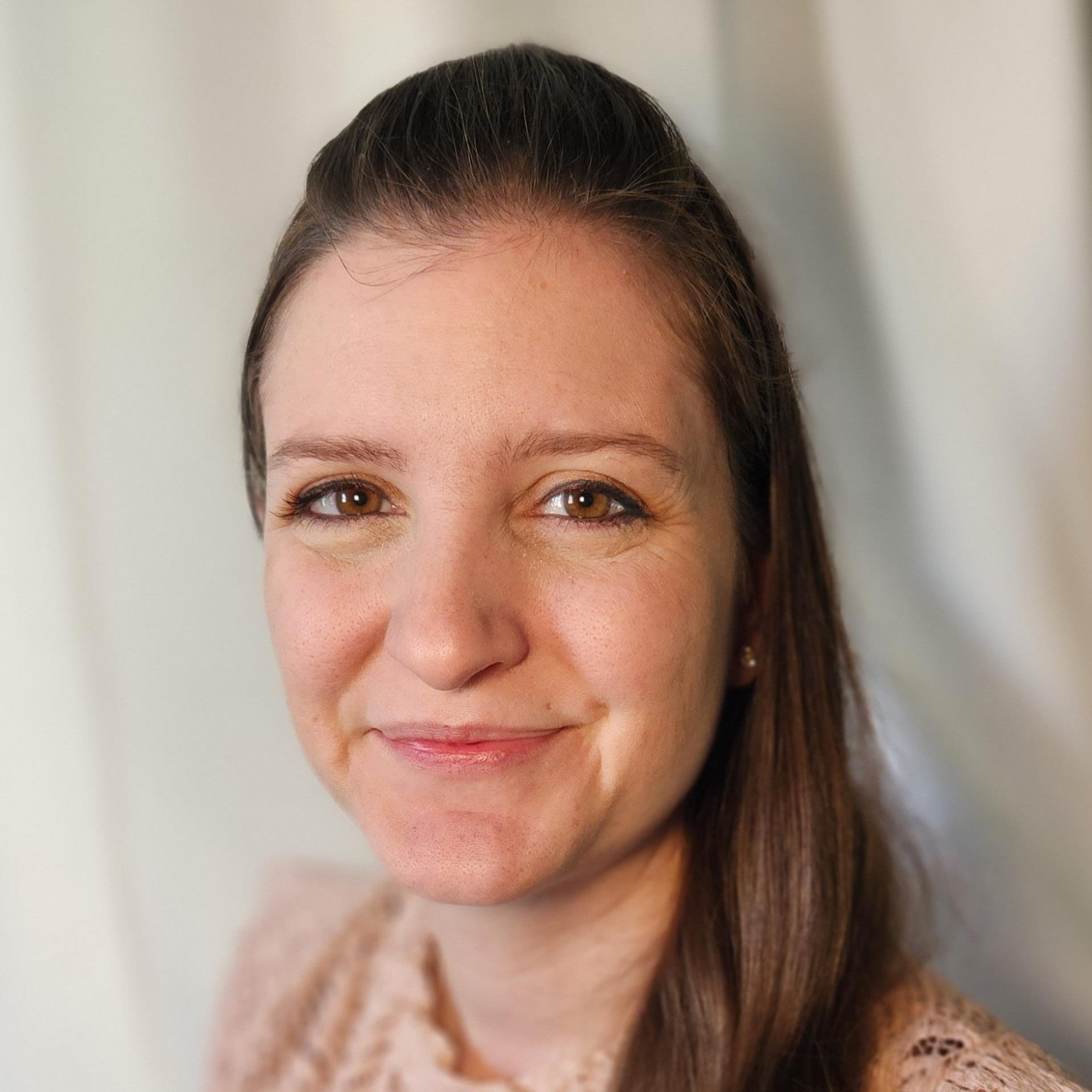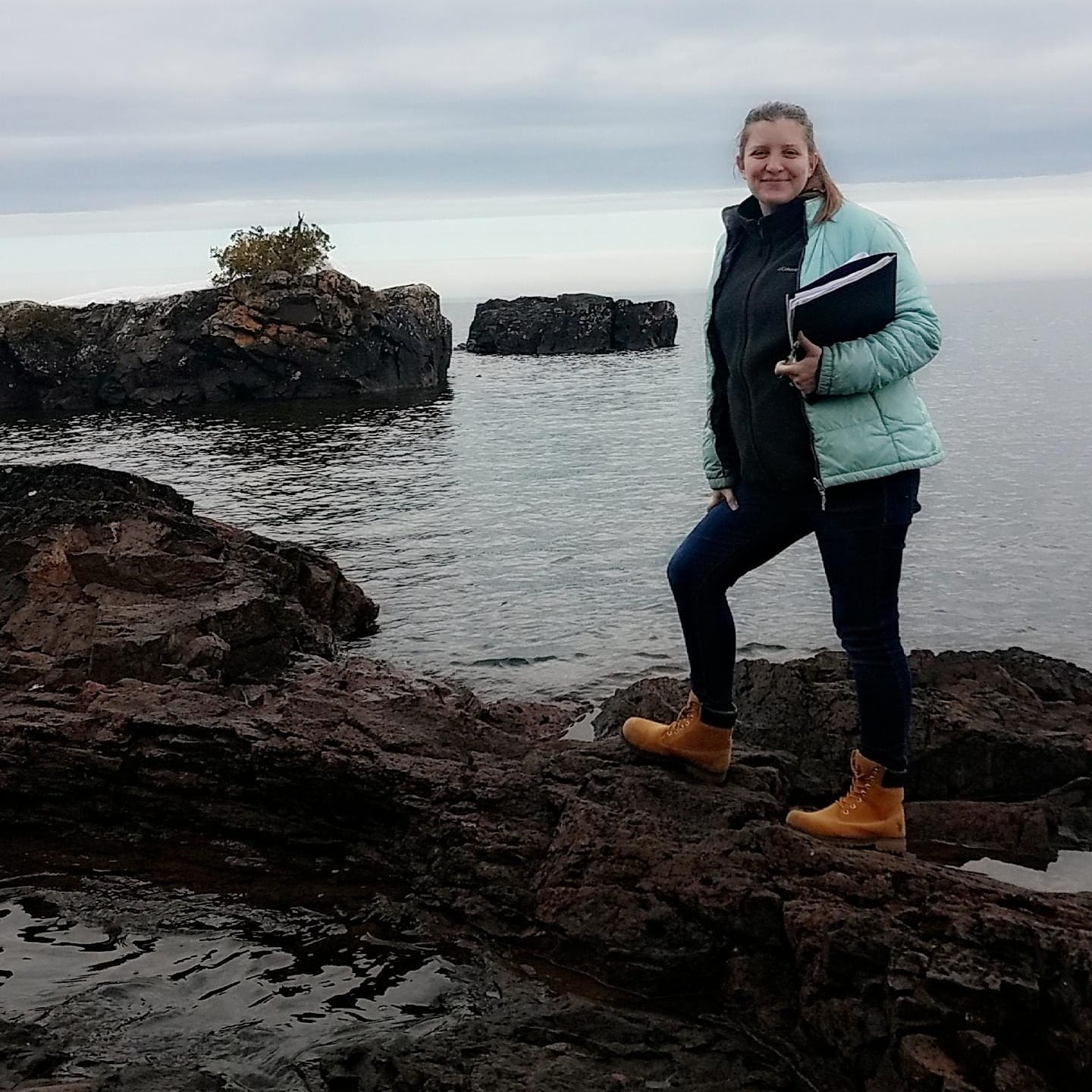 Product Manager
Amy L. Alvarez served 5 years in the United States Marine Corps (2010-2015). Eight months of which she aided the Fleet Assistance Program by working at the Miramar Recycling Center in Marine Corps Air Station California. It was during this stay that her eyes were opened to what sustainability really meant. After her honorable discharge of the military, she attained her Bachelor's of Science from the University of Wisconsin-Milwaukee in Geoscience-Hydrology graduating cum laude in 2020. She has been Product Manager of True Elements Inc. for over 2 years, after completing an internship with the company in July of 2020.
Personal Statement: "Slowing down and potentially reversing man-made climate change has been a passion of mine for a decade. I care deeply for the planet and the life it supports and hope my career's work can lift the veil of confusion when discussing all things water. Water drives the planet and supports all life, so I strive to be part of the change that it needs to thrive for future generations."
Amy loves to hike the shores of Copper Harbor, MI and collect rocks – even while pregnant!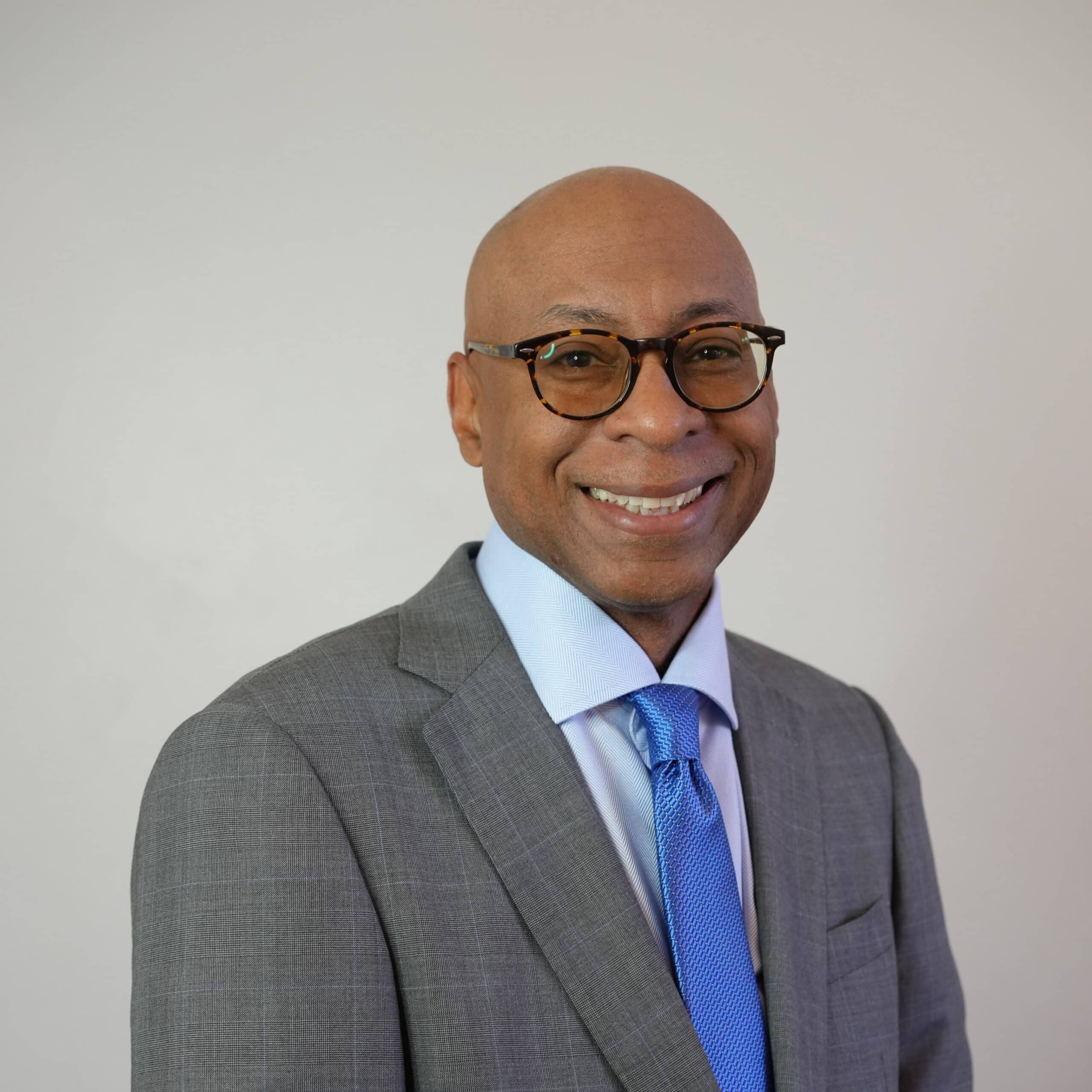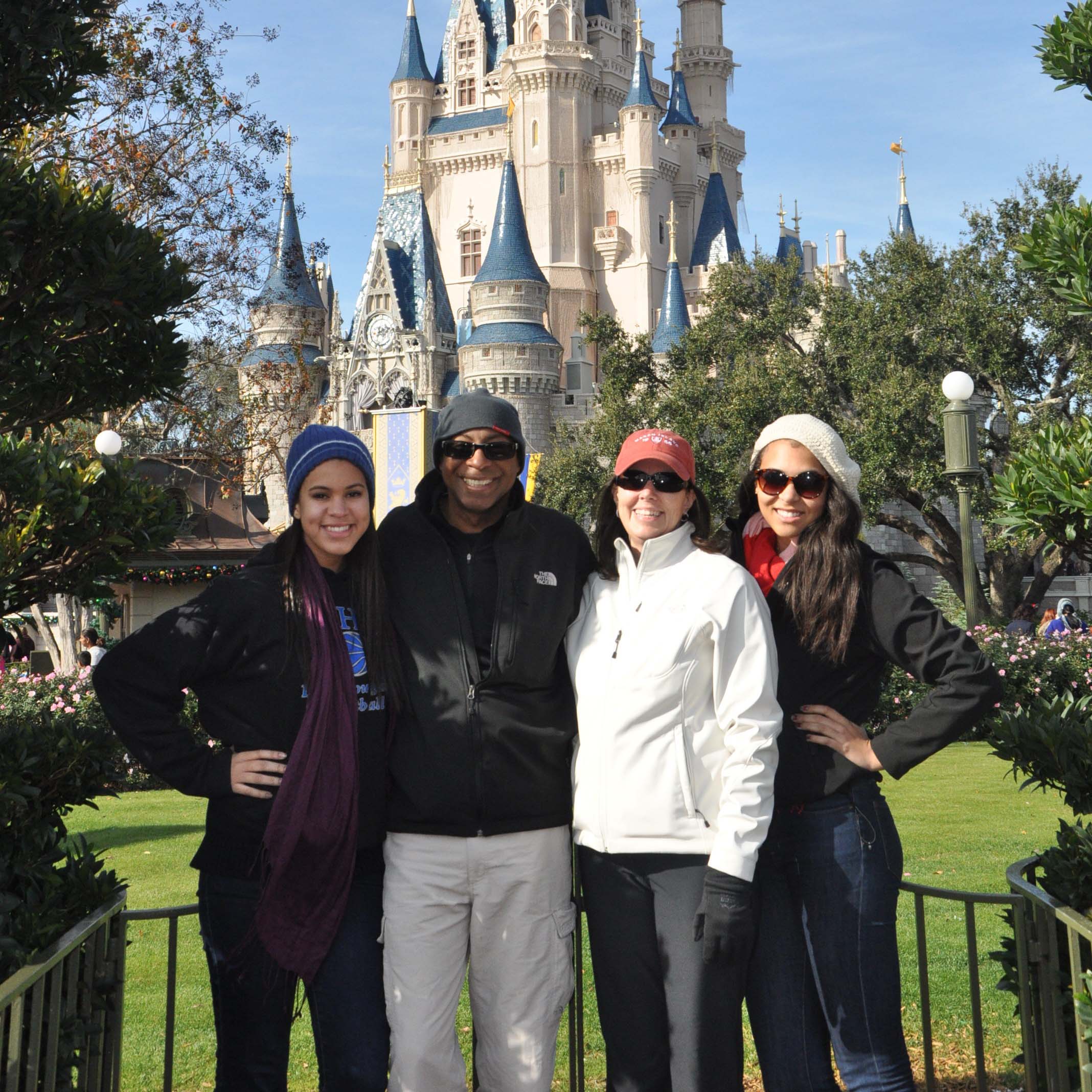 Chief Technology & Innovation Officer
David is a Co-Founder of True Elements. David is all about innovation and solving big world problems. Water, water quality, and climate change are at the center of major impacts affecting all life on the planet. The world needs powerful water management technologies to address these impacts and help drive solutions. David works with True Elements' amazing team to innovate, build, and deliver never before possible solutions and platforms in multiple clouds.
Most often as the CTO, David spent the last 10 years building Enterprise grade Cloud Software for Fortune 100 companies including American Express, Major Media (HGTV, FOX, ABC, CNN, and others), Department of Defense, Cities and Counties across the US and of course, Corporate America.
Before that, David spent 15 years innovating and building technology for Lexis-Nexis Corporation where he learned to integrate, manage, and deliver massive amounts of data to the cloud.
David holds a B.S. in Cloud Computing & Services from Purdue University and several Cloud Architect Certifications to keep his skills current.
On a personal note, two of David's favorite leaders are Bill Nye the science guy and Neil DeGrasse Tyson the physicist. These two scientists make complex topics simple for everyone to understand.
David is all about fun experiences including going to Disney with his family.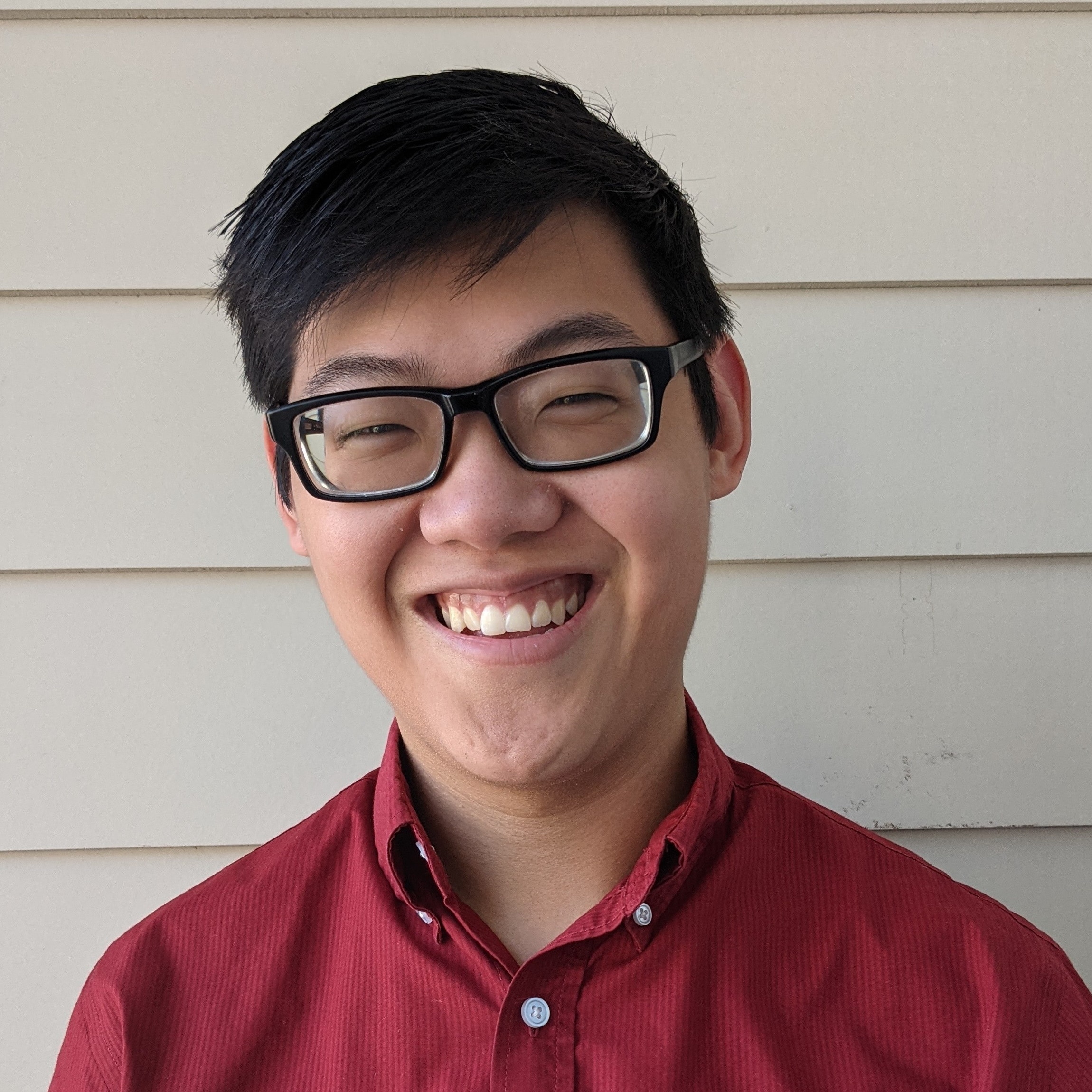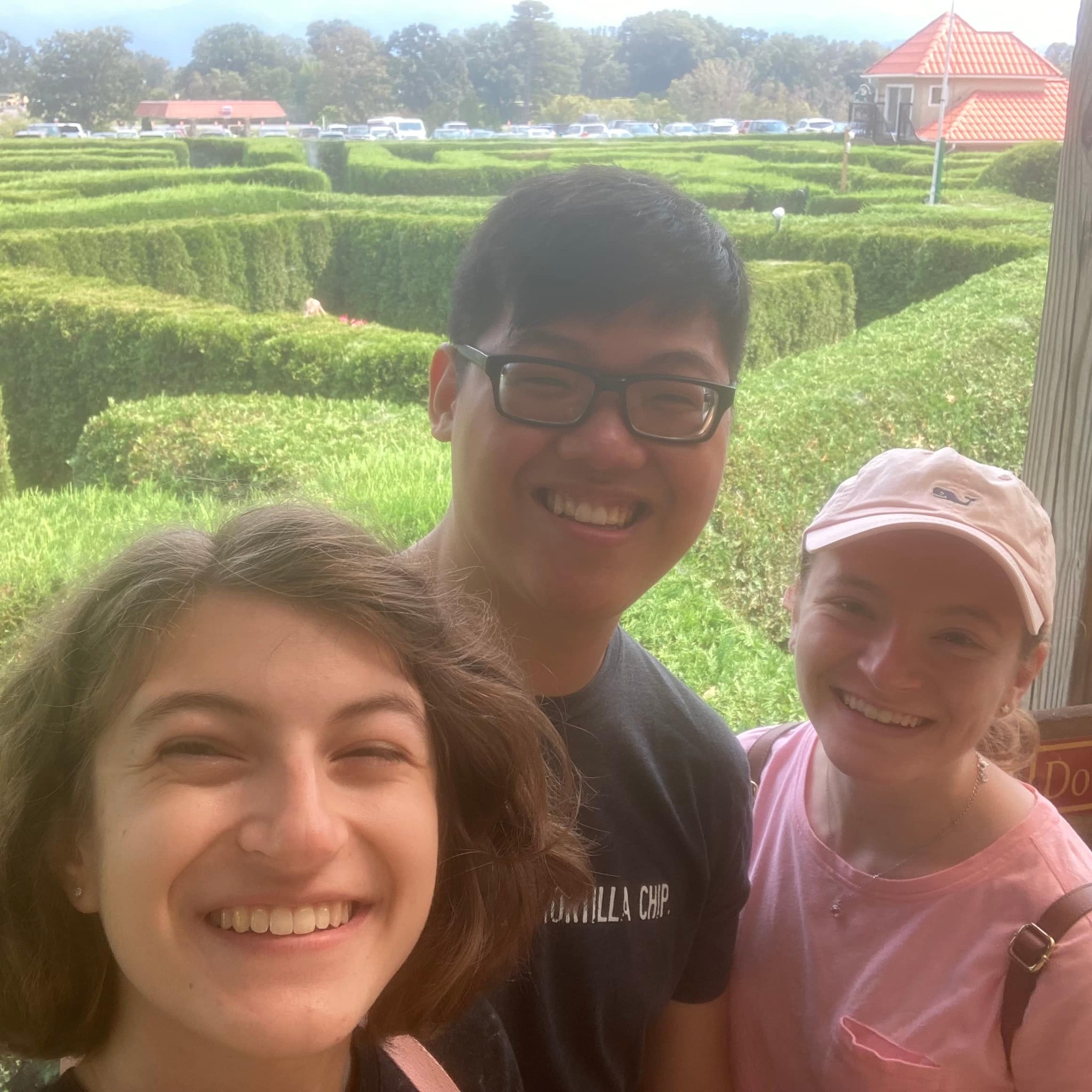 Data Scientist
Brady joined the True Elements team in April 2021 and works as a Data Scientist. He is primarily responsible for taking in data from a multitude of different sources, analyzing it, and using those insights to create forecasting models and other algorithms. He received his bachelor's degree and Master of Science degree from the Rochester Institute of Technology in 2020 with a major in Industrial and Systems Engineering. Brady's work towards his thesis earned him 1st place in the Institute of Industrial and System Engineers Undergraduate Student Research Dissemination Competition within their Operations Research Division.
Brady and his wife Lillian love to host and take trips to visit their friends from college.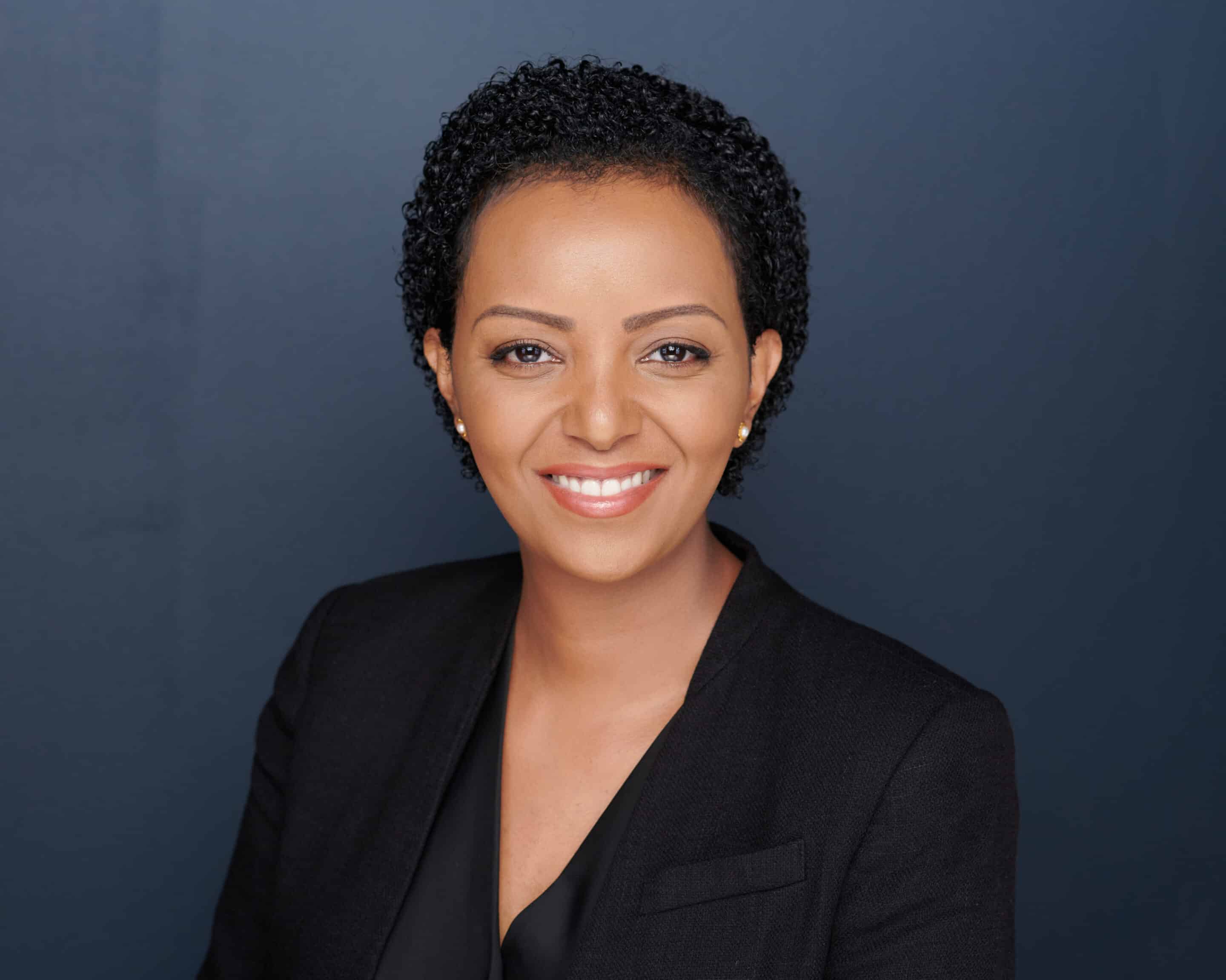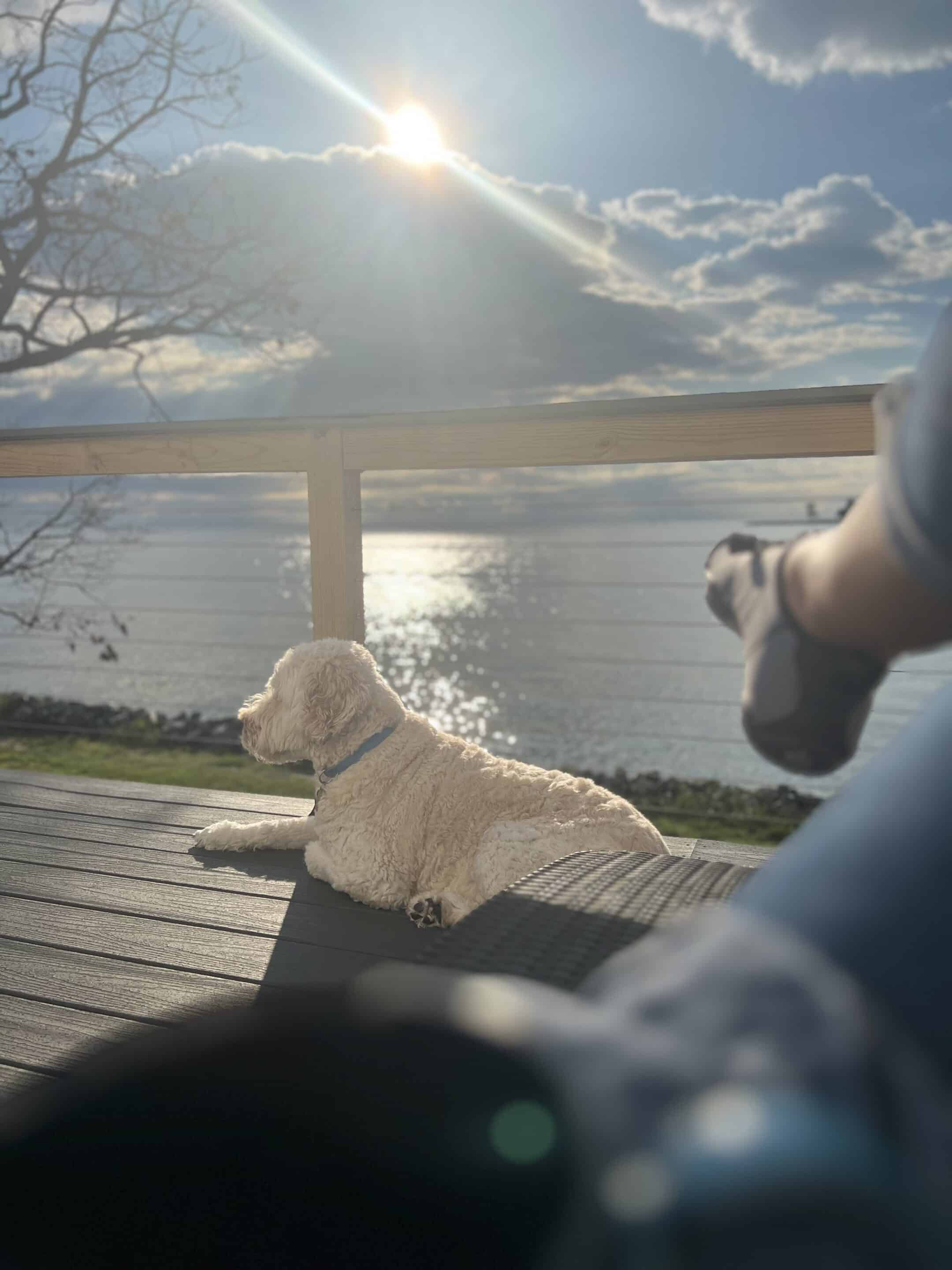 VP, Strategic Industry Solutions and Market Intelligence
Grimt joined True Elements in November 2023 as VP of Strategic Industry Solutions and Market Intelligence. 
Grimt's career has spanned high tech, startup, and consulting, primarily serving the Financial, Healthcare, Education, and Government sectors. Grimt has developed a track record of building high performing teams, developing and executing market strategies, capturing market transitions, and delivering sustained revenue growth. Grimt currently serves as Board Advisor of Laurendeau & Associates and is a mentor for Startup founders' part of JICA NINJA Accelerator. Grimt holds a B.S. in Computer Science from Meredith College and an MBA from Duke University. She currently resides in Northern Virginia with her husband and children. 
What inspires, drives, and guides Grimt's journey? In her own words: "Empowering others to deliver a global impact". 
Grimt is the happiest near water, with a book, and her four-legged children (oldest four-legged child Cargo pictured).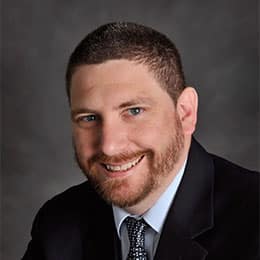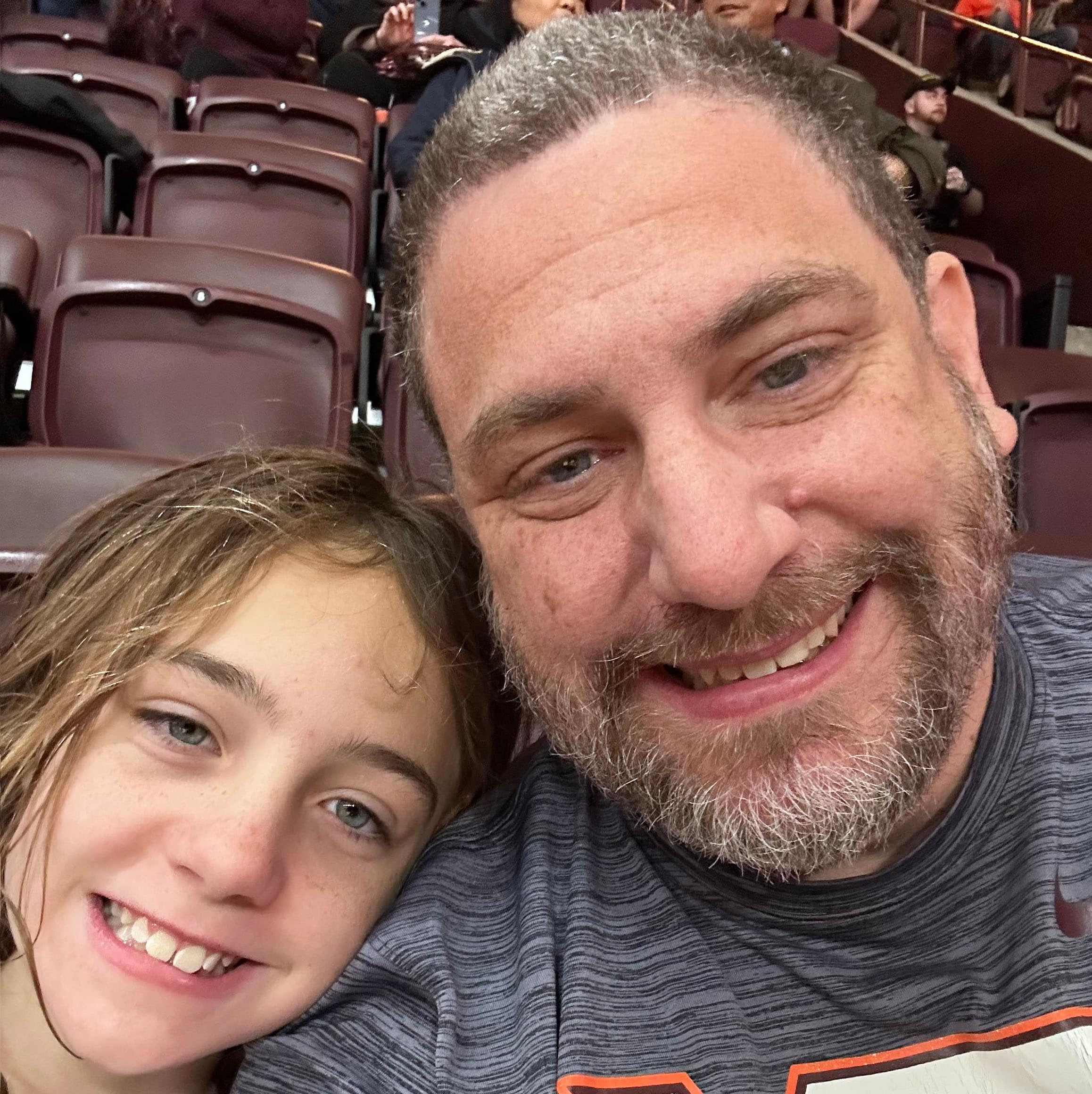 Ph.D, AI Scientist
Dr. Heaslip works with and advises Dr. Louisell in True Elements' science and AI team. Dr. Heaslip is the Director of the Center for Transportation Research at the University of Tennessee Knoxville and a Professor in the Department of Civil & Environmental Engineering. Previously, Dr. Heaslip held faculty positions at Virginia Tech and Utah State University. Dr. Heaslip was an Appointed Member of the Resilient America Roundtable of the National Academy of Science from 2014-2020. An expert in risk assessment, infrastructure resilience, and critical infrastructure cybersecurity, Dr. Heaslip has been awarded over $21 million in research grants and contracts from federal governments, state governments, and industry.
He has over 150 peer-reviewed journal articles, conference proceedings, and technical reports and has conducted research for federal, state, local government agencies, and industrial partners. Dr. Heaslip received a B.S. and M.S. in Civil Engineering from Virginia Tech and a Ph.D. in Civil Engineering from the University of Massachusetts Amherst.
Kevin is a huge Virginia Tech Hokies fan and can be seen taking in a Hokies Women's Basketball game with his daughter regularly.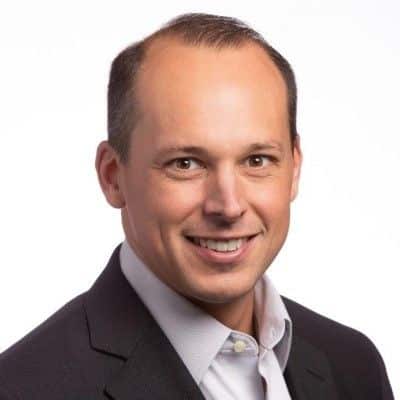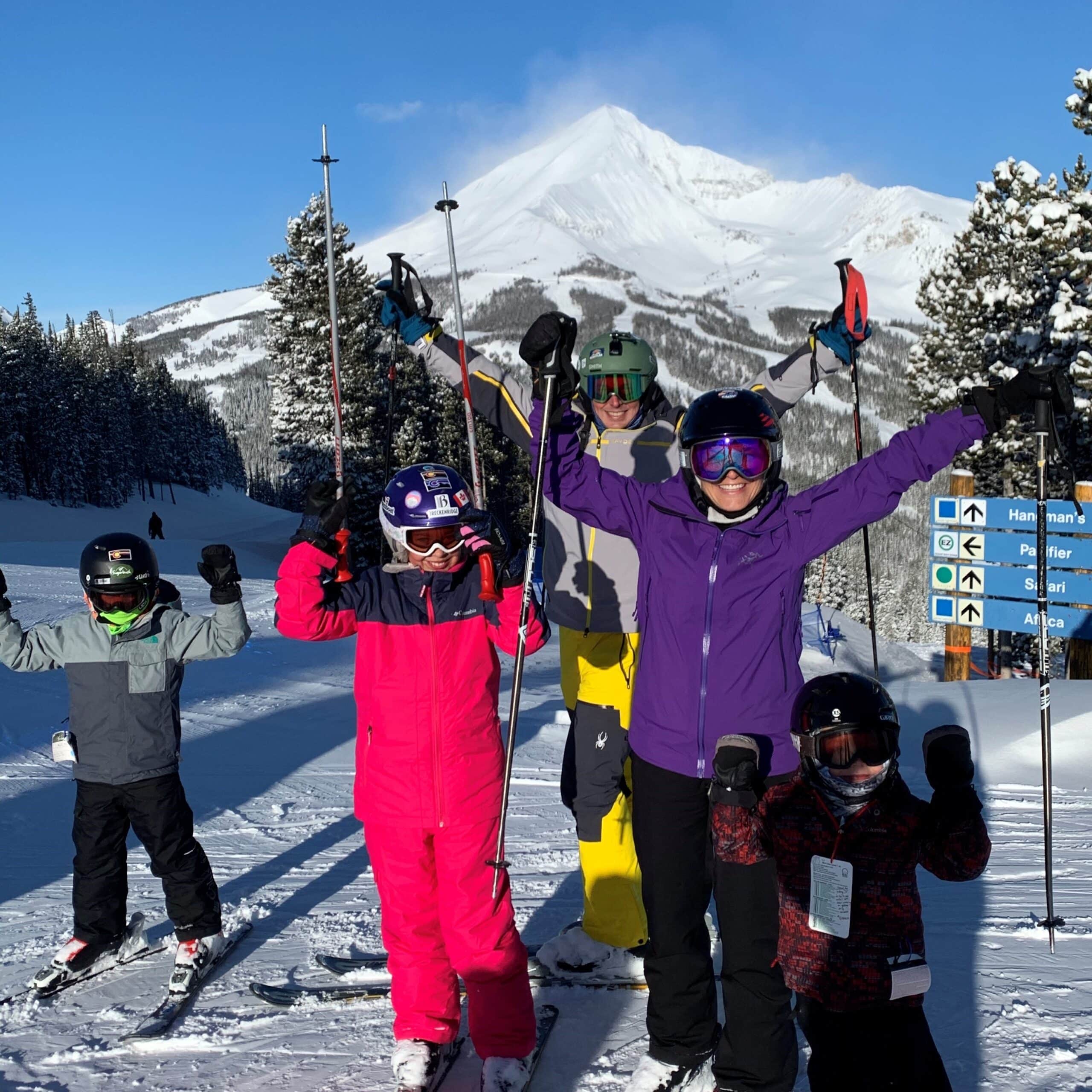 VP, Strategic Business Partnerships
Eric Homberger joined True Elements in May 2022 as VP, Strategic Business Partnerships. Previously, Eric led a Global team focused on Digital Transformation of Sales, Marketing & Commerce processes for BASF's Agricultural Solutions Division. Over 12 years with BASF, Eric held a variety of leadership roles across Finance, Data Management, Sales, and Program Management. Prior to BASF, he worked in a range of industries across four continents during his time at Honeywell's Automation & Control Solutions division and in General Electric's Audit Staff. Eric holds a bachelor's degree in Finance from Michigan State University and an MBA with a focus on Marketing & Leadership from New York University's Stern School of Business.
Water is a very personal passion for Eric. When he is not focused on the challenge of bringing new Water Intelligence to the world, he can often be found scuba diving in remote corners of the world to explore the depths below or traveling to the heights of our tallest mountains to ski with his favorite people.
Eric recently visited Big Sky Resort in Montana with his family.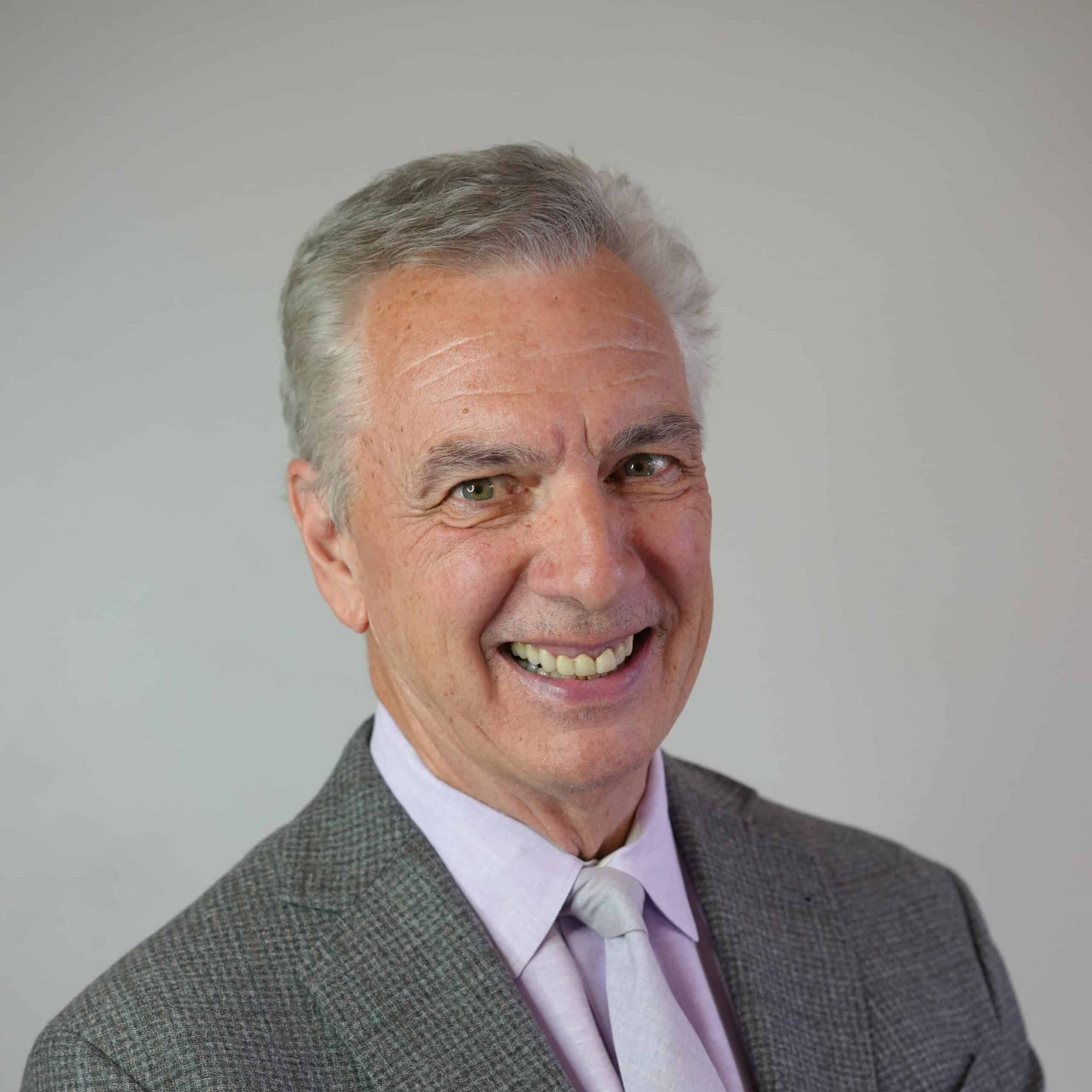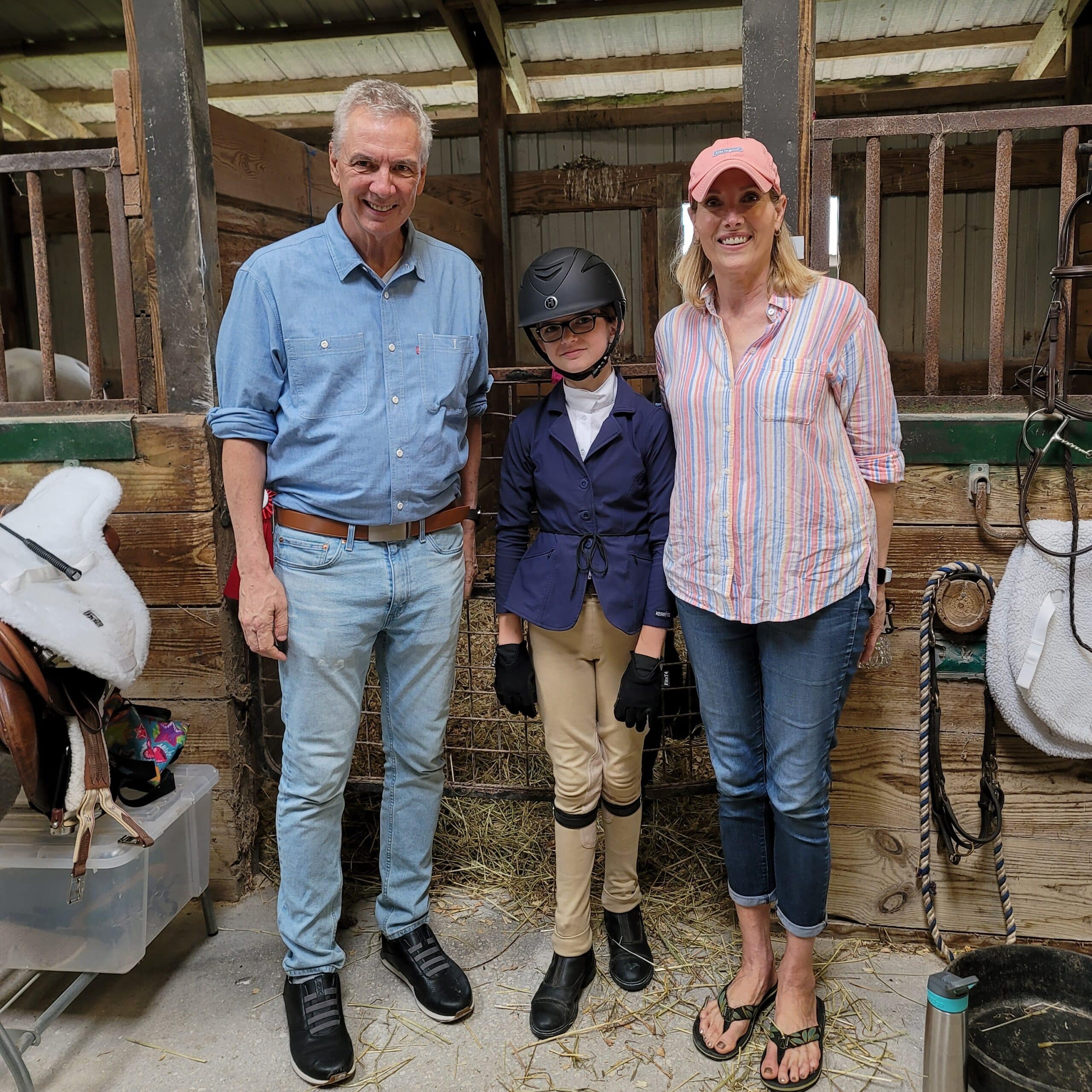 Chief Executive Officer
Kim Patrick Kobza is a cofounder of True Elements. Mr. Kobza is a technology and social impact entrepreneur with over 20 years of executive experience as a co-founder and CEO. He stewards True Elements' strategic growth, finance, and cross-functional leadership.  
Before True Elements, Mr. Kobza co-founded and was CEO of Neighborhood America (NA), a SaaS pioneer building public communications systems for public outreach, major media, and commercial applications. (13 years). NA built systems for Imagine New York (World Trade Center), Statue of Liberty, Flight 93 Memorial, the American Express Open B2B network and several major media companies. NA received three global SIIA awards as best in enterprise class software.  
Mr. Kobza then founded Innovation that Matters, a personal social impact portfolio before becoming CEO of True Elements. Mr. Kobza was recognized as the SIIA Entrepreneur of the Year in Florida (2009).  
He has a B.S. in Economics, Math and Earth Sciences from Central Michigan University and a J.D. from Wayne State University and spent 17 years in the private practice of law specializing in land use, business organization and strategic finance.
Kim and his wife enjoy watching their daughter become an accomplished equestrian.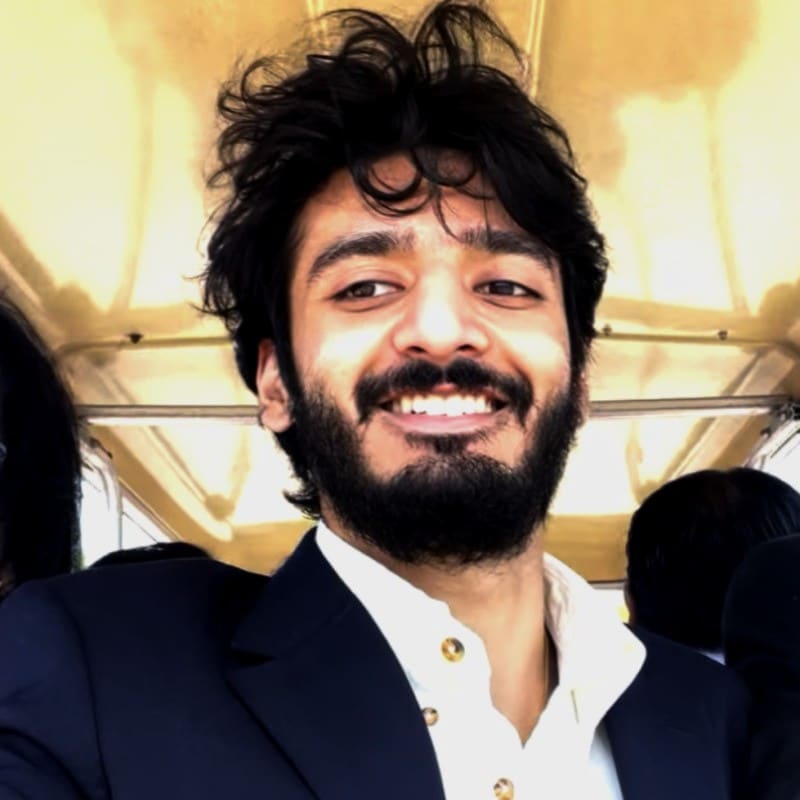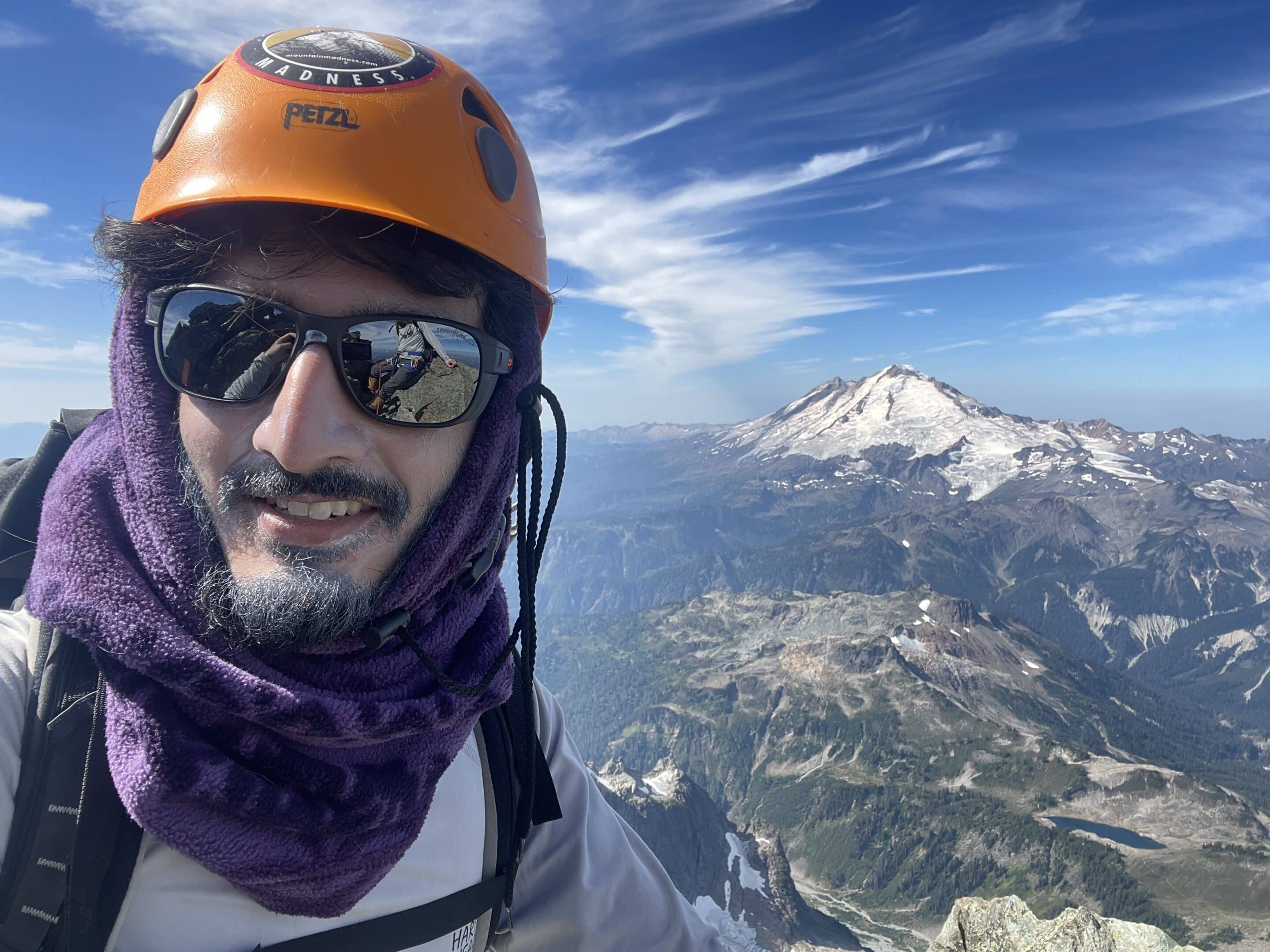 Data Science Engineer
Varun Kumar joined True Elements in 2023 as a Data Science Engineer working on data acquisition, normalization, geo coding, and integration of new forms of generative AI into True Elements' Water Intelligence platform. Prior to joining True Elements, Varun worked at IBM as a software engineer specializing in areas such as Large Language Models (LLMs), Python, Cloud, SIEM development, and natural language processing. 
At True Elements Varun takes a holistic approach to his work, blending his technical skills with insights into cognitive science garnered from his study of psychology and neuroscience at Drexel University. He is currently studying at Stanford University where he enjoys connecting and discovering new ideas in AI research. 
Outside of his professional and academic pursuits, Varun is passionate about strategic poker, the art of crafting the perfect smoothie, rock climbing and mountaineering to peaks like Mt.Shuksan in North Cascades, Washington.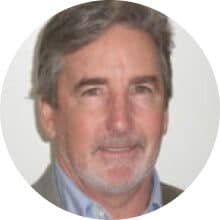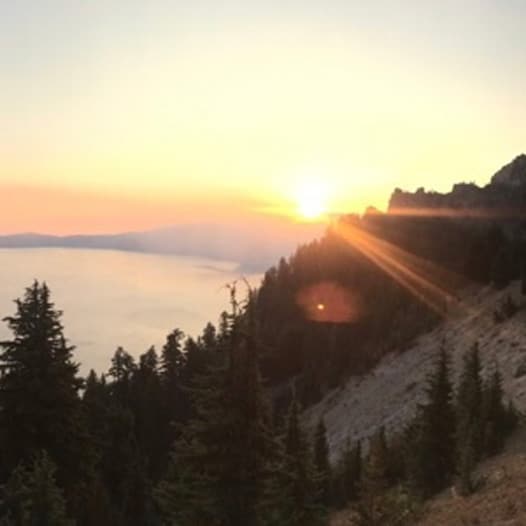 Chief Artificial Intelligence Officer/Science Officer
Dr. Louisell is a co-founder of True Elements. He leads True Elements science team, and specifically AI development and climate modeling systems. Dr. Louisell has had a 30 plus year career in big data, information fusion, predictive analytics, and building computational engines to support adaptive and complex AI applications. Dr. Louisell served a distinguished 22-year military career in the USAF as a F-16 fighter pilot. After the military, Dr. Louisell worked in several private consulting roles – all focused on leadership in applied AI. They included SAIC (Senior Transportation Analyst), Alion Science and Technology (Vice President), Booz Allen (Lead Associate), and Cisco Systems (Program Manager). Dr. Louisell holds a B.S. in Agricultural Engineering (Virginia Tech 1980), M.S. Administration (Carnegie Mellon University 1987), M.S. Industrial and Systems Engineering (Virginia Tech 1999), and a Ph.D. in Civil Engineering (Virginia Tech 2003).
Since earning his Ph.D. in 2003, Dr. Louisell has maintained an active academic and research agenda having served as a Senior Research Associate and Ph.D. committee member at Virginia Tech, an Adjunct Professor at The Citadel, a Senior Research Associate at the University of Massachusetts (Amherst), Utah State University, and Virginia Tech.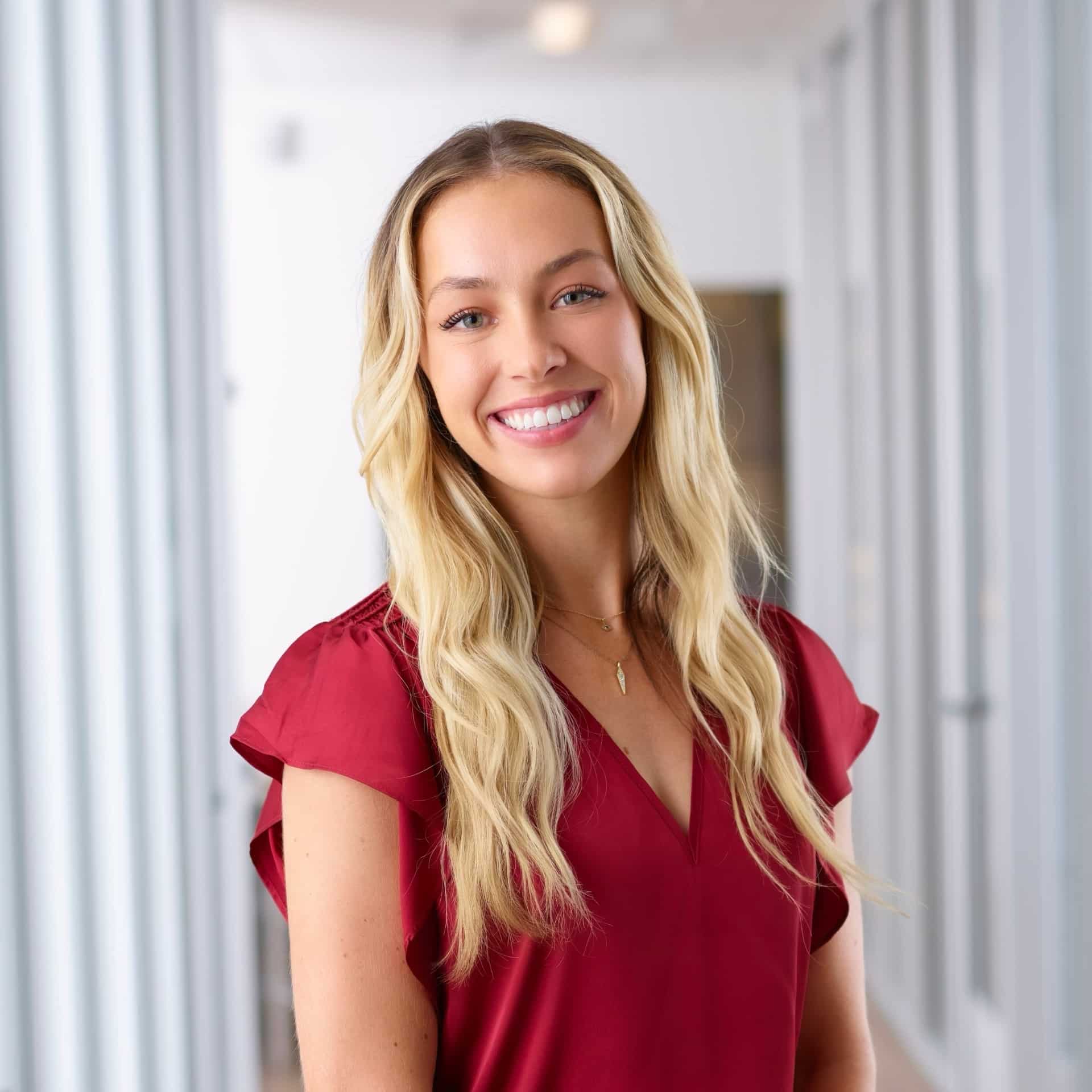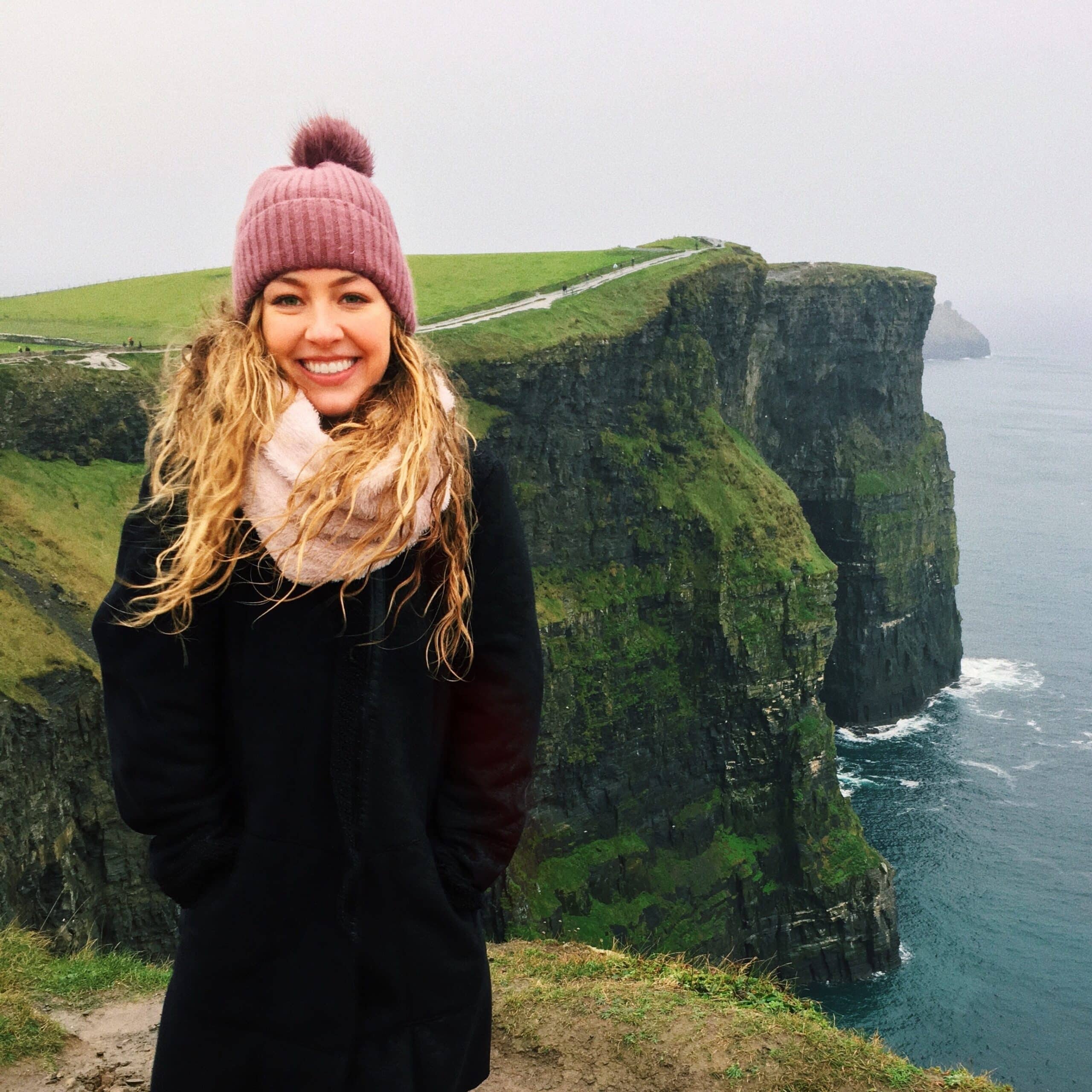 Sales Operations Manager
Andrea Lyon, working from San Diego, California, joined the True Elements team in May 2021 after graduating from University of Redlands with a bachelor's degree in Environmental Studies. During her first year at True Elements, she achieved an MBA with a concentration in Location Analytics from University of Redlands while working toward and transitioning into her current role as Sales Operations Manager. During her undergraduate program, Andrea studied abroad and traveled across Europe, exploring beautiful countries, and experiencing a wide variety of cultures. Traveling contributes to Andrea's appreciation for our natural resources and inspires her to live a more sustainable life while enjoying all that our planet has to offer.
Andrea recently visited the Cliffs of Moher in Ireland.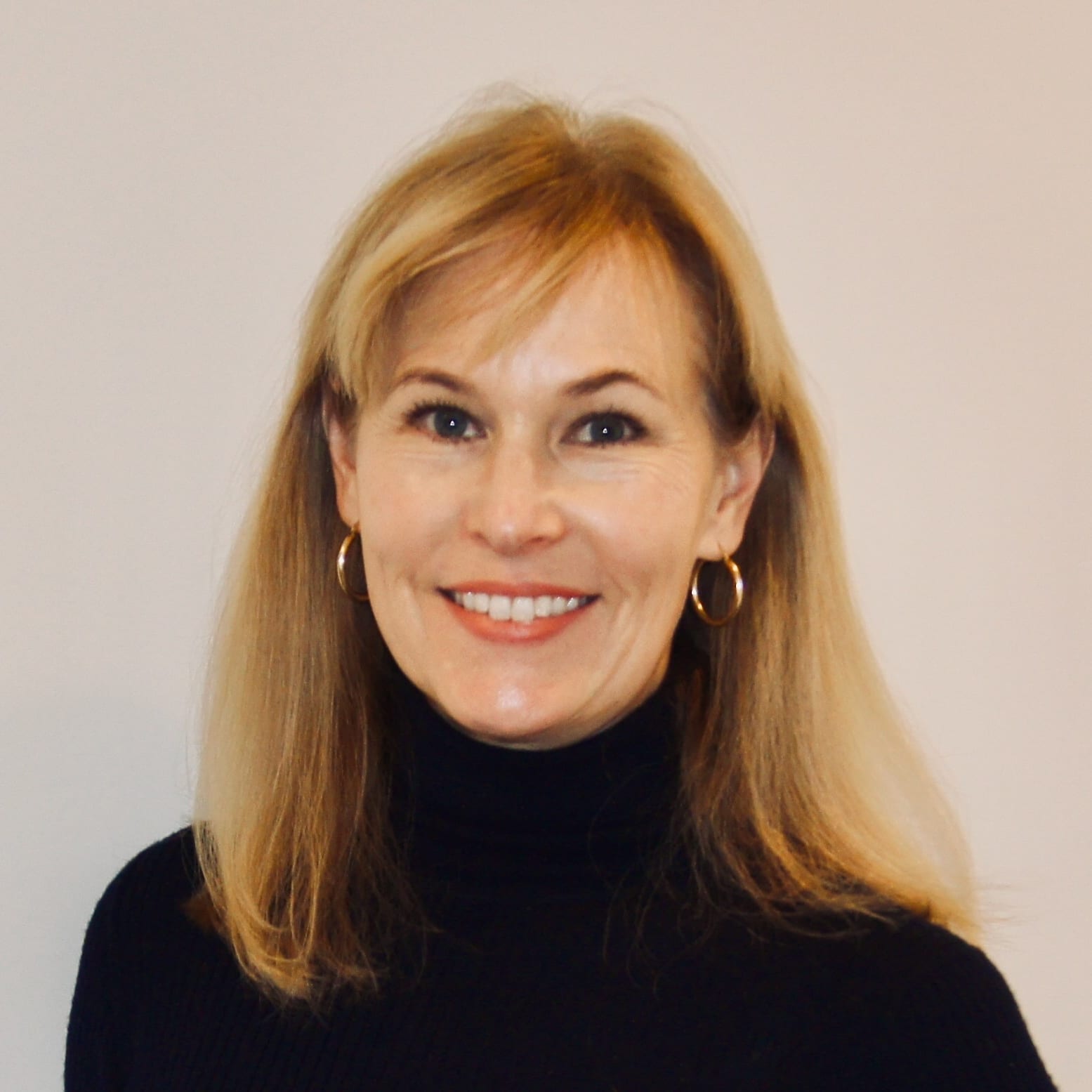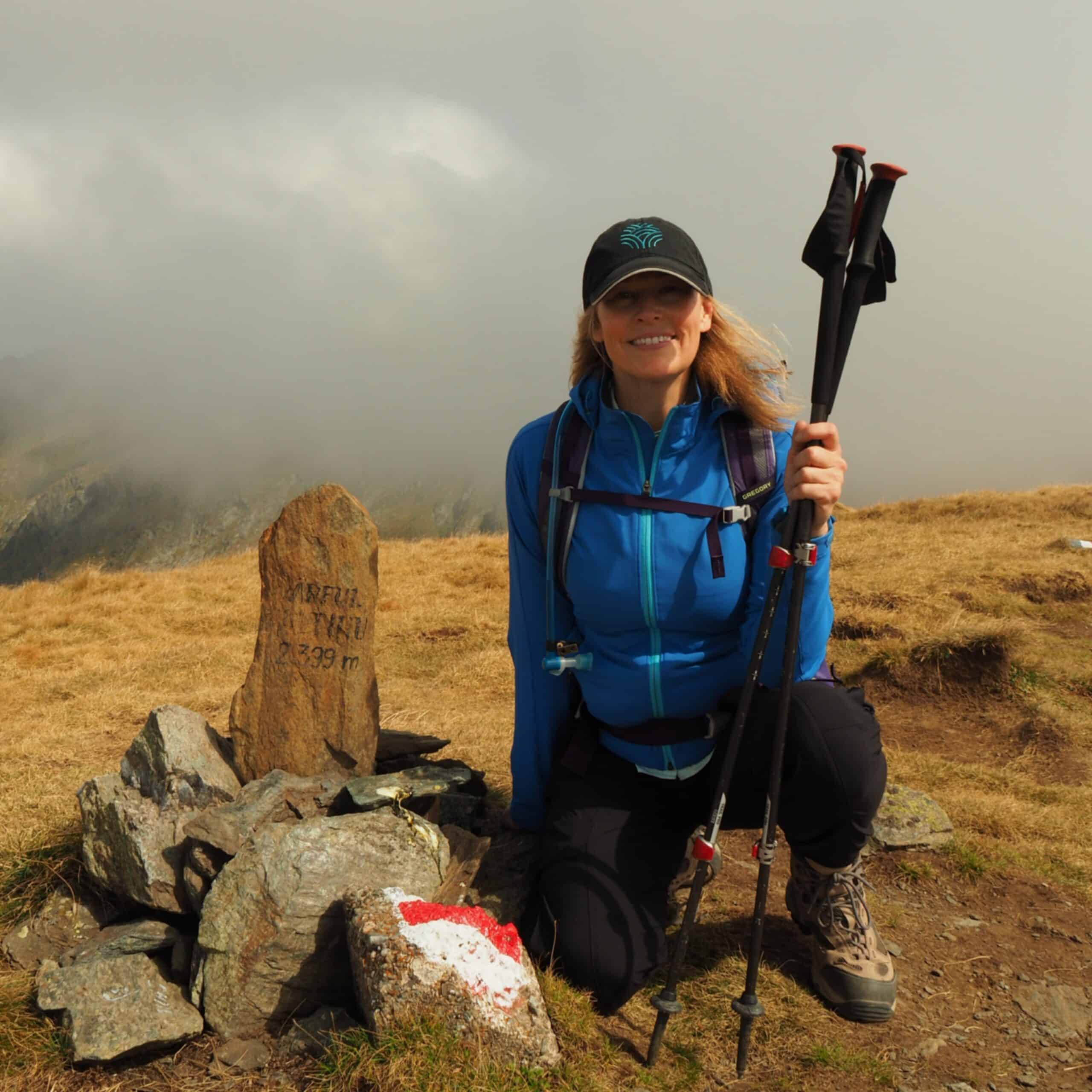 VP, Business Strategy, Marketing and Communications
Meg joined True Elements in late 2022. Previously, as the Director of Strategic Development at the Water Center at the University of Pennsylvania, Meg helped bring the Water Center from concept to a robust research center engaged across the University. Prior to the Water Center, Meg spent almost 20 years in the pharmaceutical industry, holding leadership roles at Iroko Pharmaceuticals where she developed the company's Multi-Channel Marketing platform and led the Corporate Communications and Public Relations departments. Meg's pharmaceutical career began at GlaxoSmithKline where she held progressive leadership roles in Sales, Marketing, Product Management, National Account Management and Strategic Healthcare Solutions.
In addition, identifying a significant need for an advanced, sophisticated, results driven model for driver training, Meg founded Street Safe Driving Academy, which she turned into a multi-branch operation supported by contracts with international auto and oil companies and sold to a private investor.
Meg holds a bachelor's degree in Anthropology and Art History from Franklin & Marshall College and an MES with a concentration in Sustainability and focus on Water from the University of Pennsylvania.
Meg is happiest hiking new trails and summiting peaks like the Transylvanian Alps in Romania.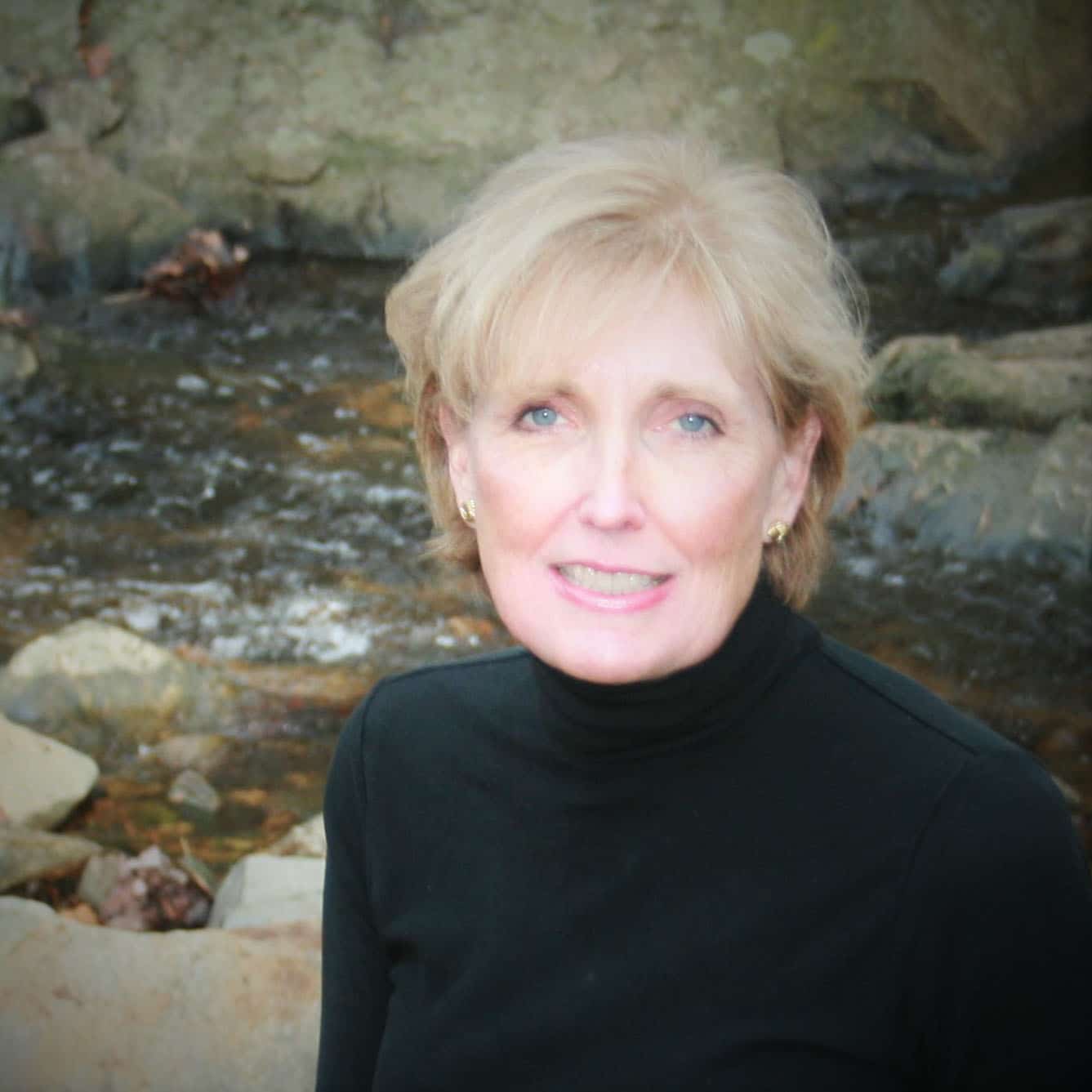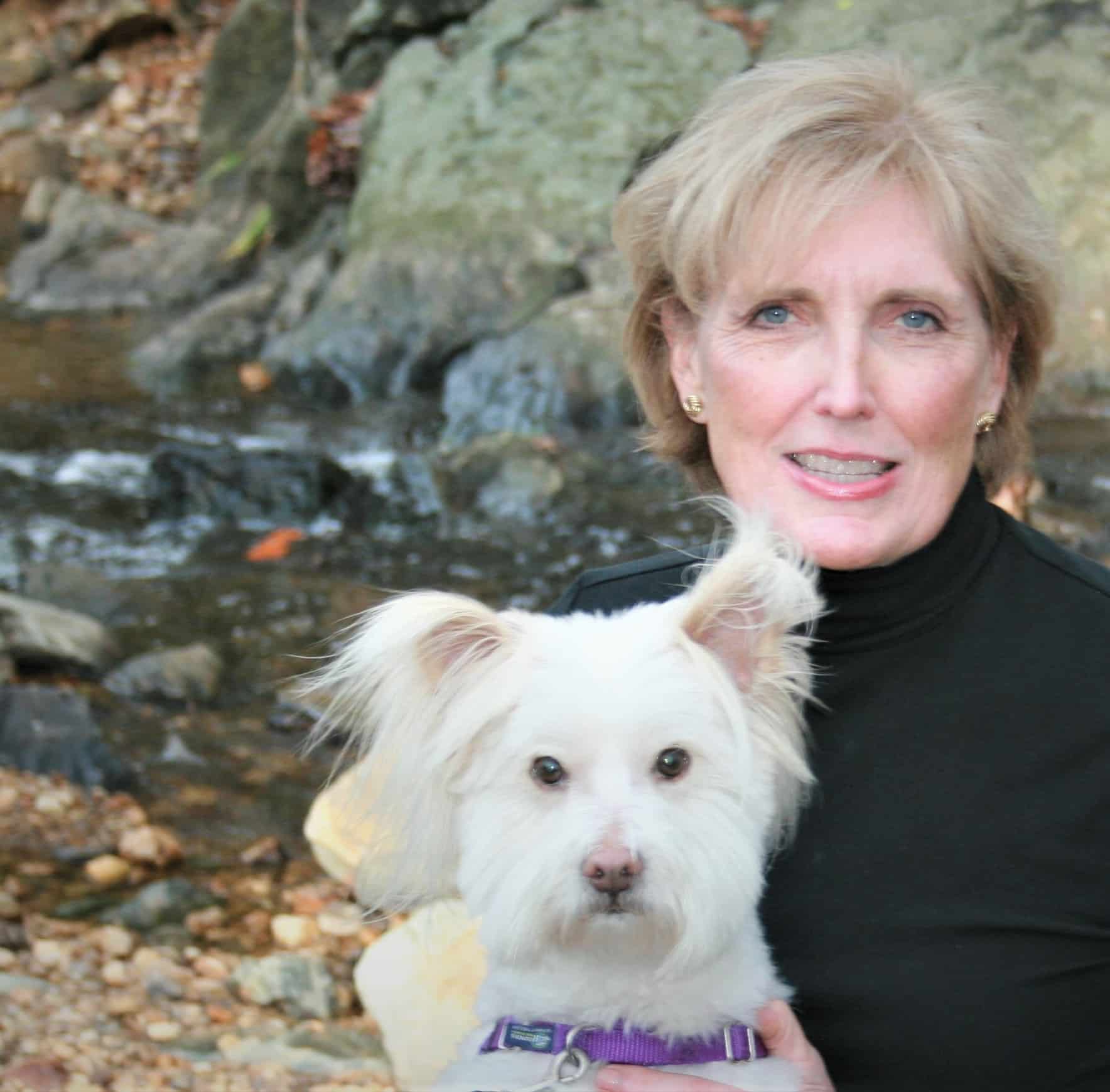 Chief Operating Officer
Kimberly Nelson joined True Elements in January 2022 as Chief Operating Officer and Managing Director, Public Sector. Previously, Ms. Nelson was Senior Director of Microsoft's U.S. Public Sector's State and Local Government Solutions business. Her focus over 16 years was to work with Microsoft's partner ecosystem to develop repeatable online solutions that reduced cost, risk and time for public sector clients in key sectors including Critical Infrastructure and Health. Prior to Microsoft, Ms. Nelson had a 22-year career in public service in both state and federal government. She served in a Senate Confirmed position as Assistant Administrator and Chief Information Officer, Office of Environmental Information, U.S. Environmental Protection Agency where she was responsible for environmental information policy. This was a Presidential Appointment confirmed by the U.S. Senate. At the state level, she served as Executive Deputy Secretary, Pennsylvania Department of Environmental Protection with responsibility for Policy, Communications and Operations. Ms. Nelson has a bachelor's degree in Political Science (Shippensburg University) and a master's degree in Public Administration (University of Pennsylvania).
She lives in McLean, VA with her housemate Jenny, as seen in the photo, and has two daughters and one daughter-in-law who live in nearby Washington, DC.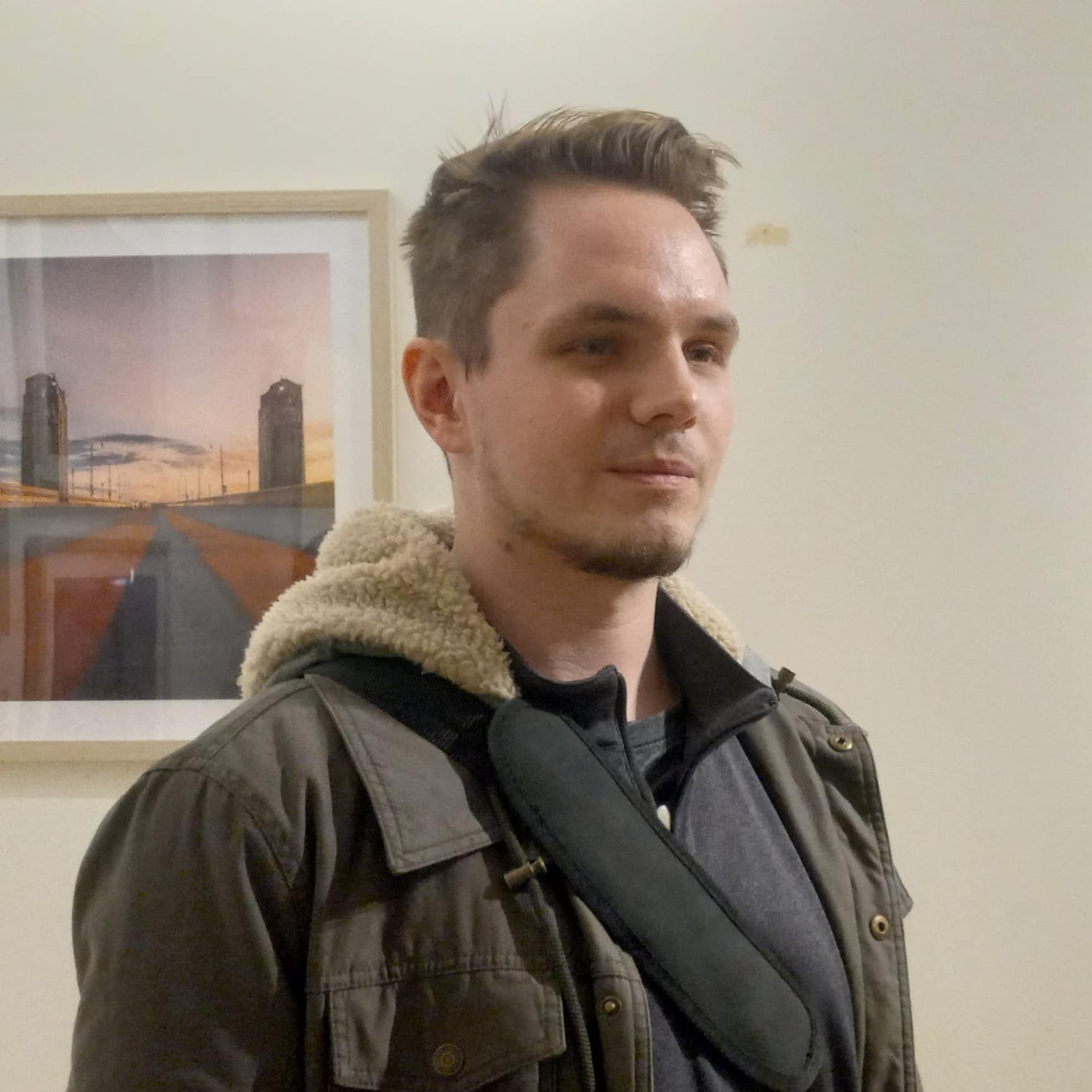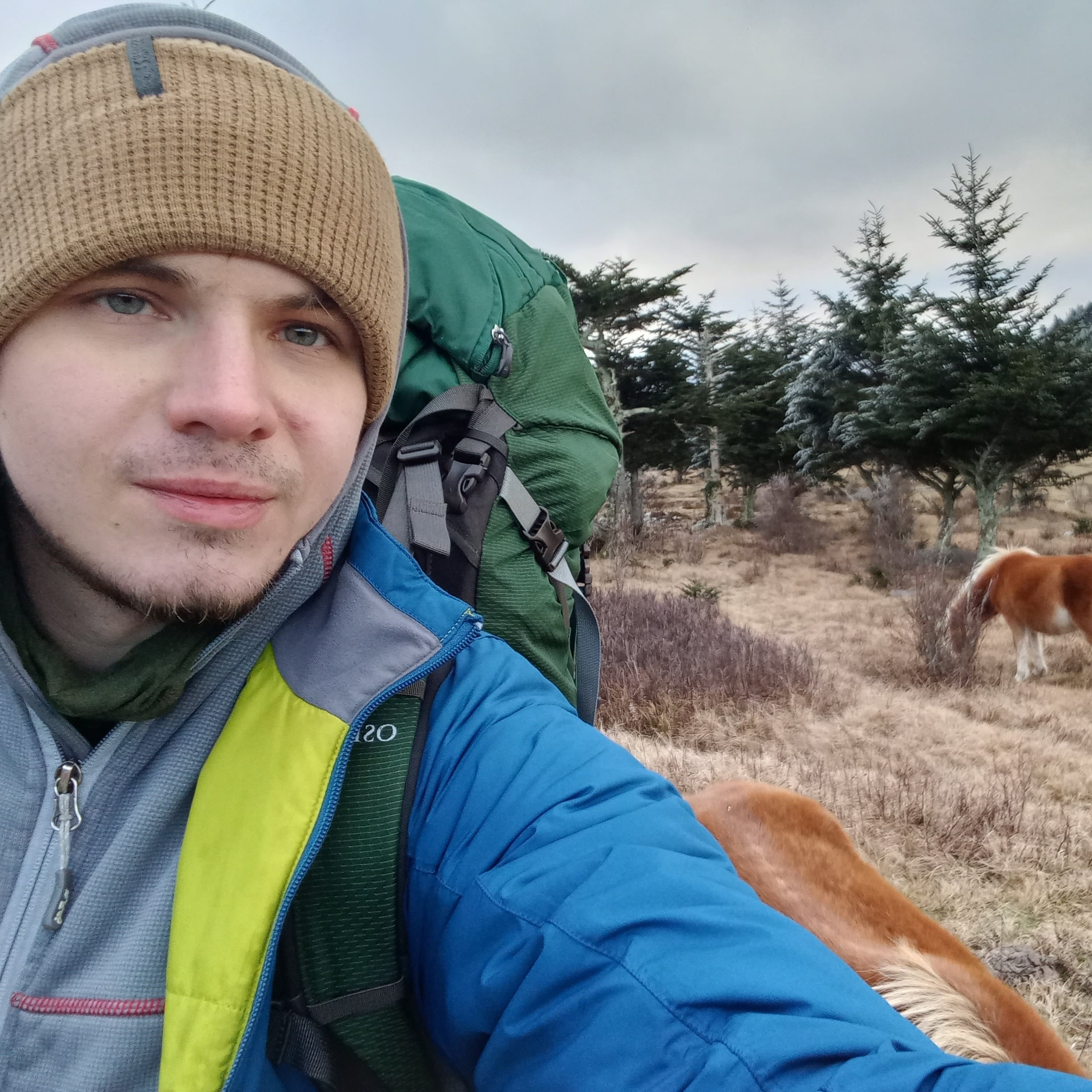 Data Science Architect
Art has been working as a data science architect at True Elements since 2020. Since joining True Elements, he has worked on both the development and data science teams. Art engineered many of the company's APIs and ETL pipelines and played an instrumental role in the development of True Elements' water quality prediction engine. Art has been programming since age fourteen and professionally since age nineteen. Before True Elements Art started and operated three distinct businesses, one of which was acquired before his joining True Elements.
In his free time Art enjoys traveling and spending his time in the wilderness on backpacking and camping trips.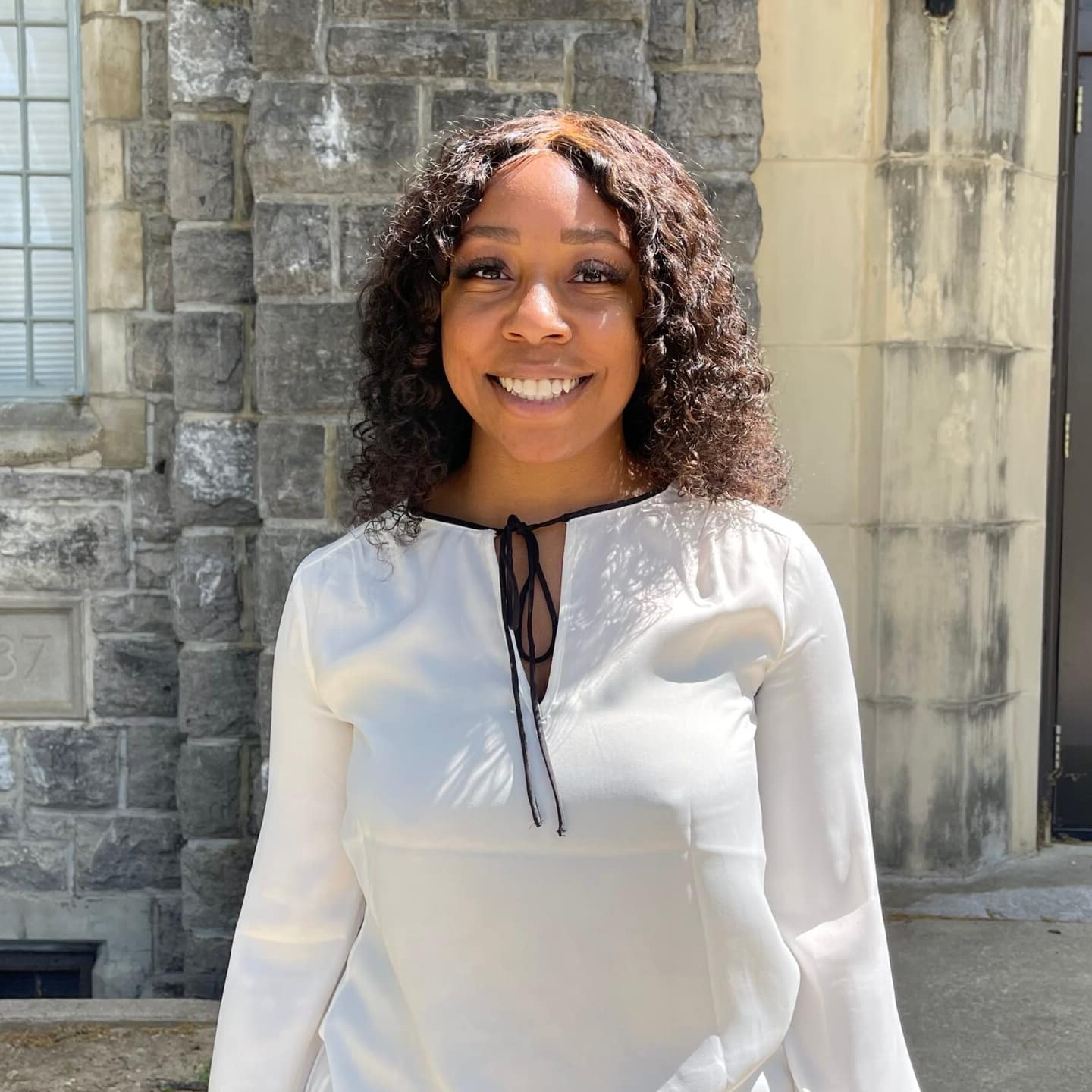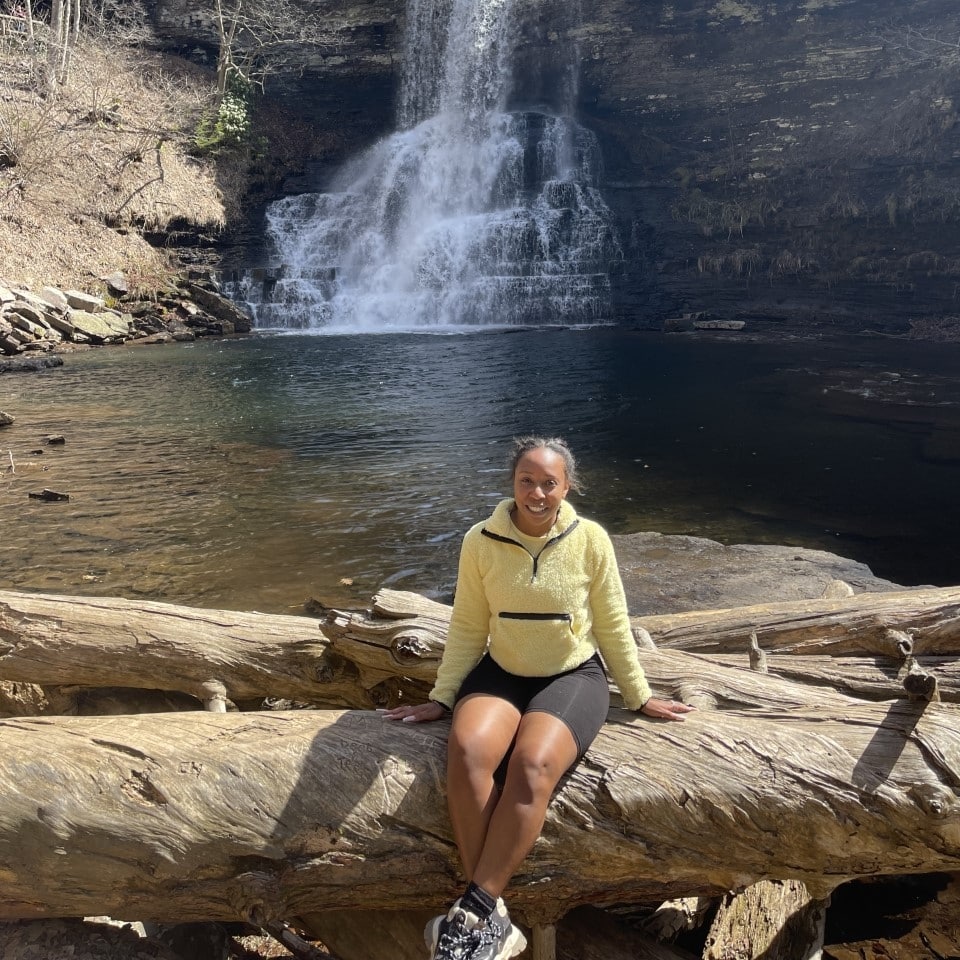 Water Resources Analyst
Amara Shareef is a recent graduate of Virginia Tech, with a degree in Biological Systems Engineering and Green Engineering. Her area of focus – watershed health – includes pollution (nonpoint source assessment and control), water treatment (water and wastewater), fish and their habitats (fish, fishing, and conservation and fish ecology), computer modeling of watershed systems (GIS for engineers and landscape modeling), and overall watershed and environmental information (including watershed hydrology, and environmental life cycle assessment).
Amara loves water and her favorite past times include anything that allows her to get close to water, like hiking at Cascades Waterfall in VA.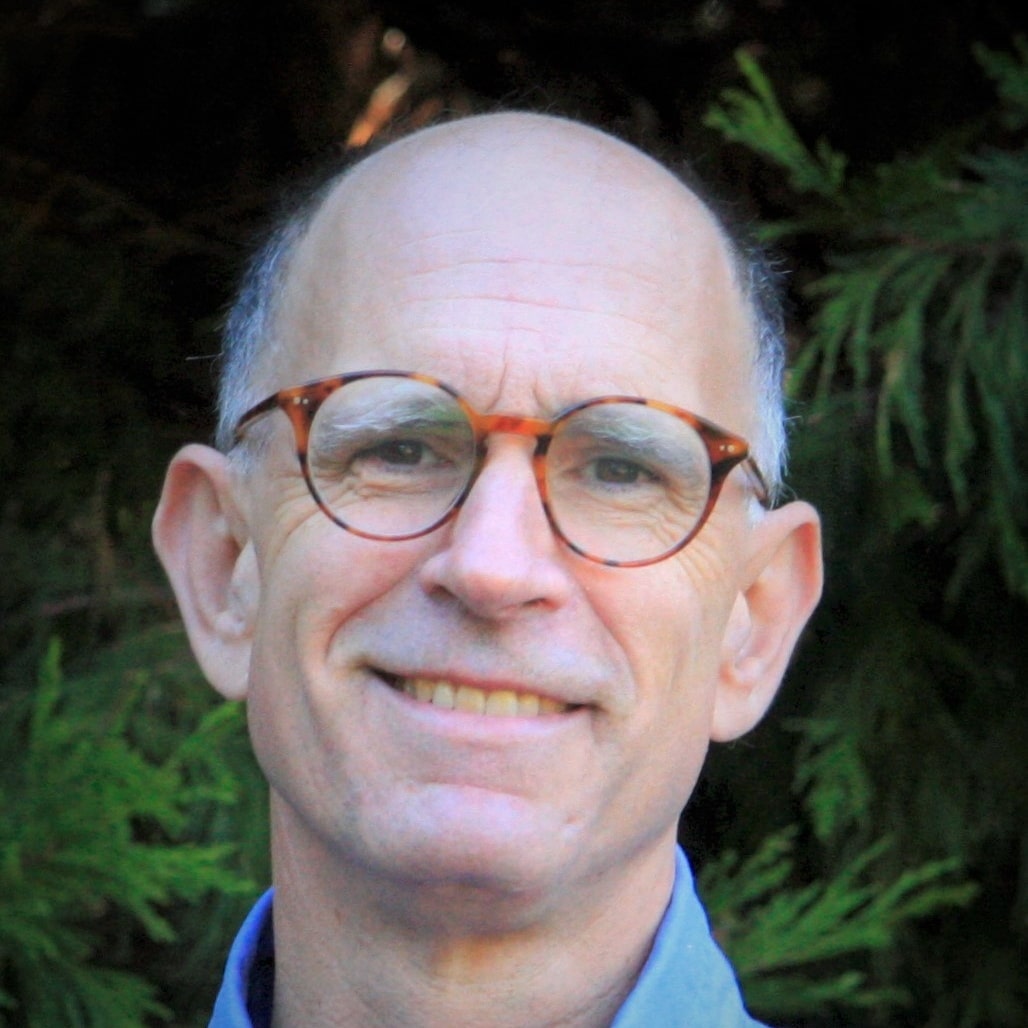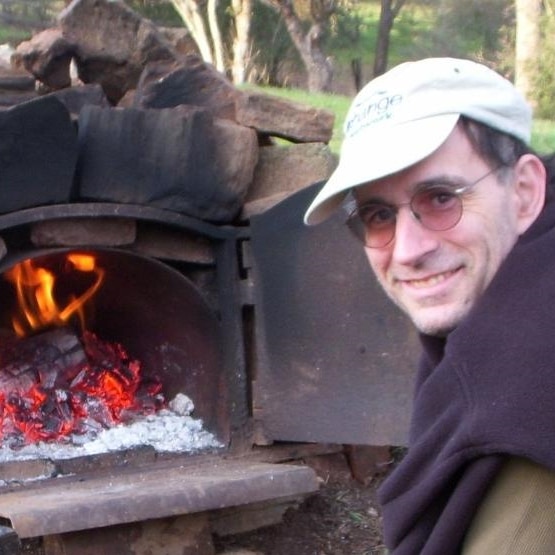 Environment and Public Health
Louis Sweeny has been working in the environment and public health fields for over 25 years, with an emphasis on the intersection of policy, data management, and digital strategy. Working first as an evaluation analyst at EPA in DC, he then pursued graduate research at MIT on the impacts of the then nascent "internet" on organizational culture around environment ("Connecting people not computers"). In 1998, Louis co-founded EHS-Online as a fee-for-content internet startup in the environment space. After the 2000's dot bomb, he returned to policy consulting to EPA, CDC, USGS, states, tribes, NGO's and private sector clients with Ross Strategic. Louis was lead author on the Exchange Network (EN) Blueprint, the EN implementation plan, and then the E-Enterprise Blueprint. Louis also advised CDC in their development of the Environmental Public Health Tracking Network. Louis' work on the EN was recognized in a Fed 100 award. During sabbatical in 2016–18, Louis traveled extensively, read, cooked, and relearned to code. Since 2018, Louis has provided independent consulting and advising in digital strategy/architecture, machine learning, and energy. Recent projects include leading the development of the E-Enterprise Community Information Platform, advising EPA and States on the E-Enterprise digital strategy and interoperability architectures, and working with True Elements on integration of new data sources into their platform. Louis is an expert meeting designer and facilitator with a deep interest in improving virtual and physical meetings and collaborations, especially through practices like Liberating Structures. Louis's hobbies include homegrown environmental monitoring IOT gadgets and cooking, especially with fire.
Bob Bowcock
Mr. Bowcock was instrumental in the founding of True Elements. He advises True Elements on markets and products. Mr. Bowcock founded Integrated Resource Management, LLC in 1997 after serving as a Water Utility Manager in Azusa and Huntington Park, California. Prior to that, Mr. Bowcock worked for the Metropolitan Water District of Southern California and as a U.S. Army Civil Affairs Team Leader who designed and constructed water treatment and distribution systems for various federal branches of government in Southeast Asia and South America.
Since 1990 Mr. Bowcock received several appointments from the California Superior Courts to serve on California Watermaster Boards. He is a licensed California Grade V Water Treatment Operator and maintains various other water industry licenses. As water resource manager for several large international companies in the food and beverage, mining, resort, hospitality and property management verticals, he has developed sustainability plans with an emphasis on climate change, i.e., drought management, wire-to-water efficiency and resources allocation.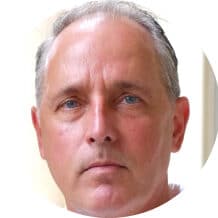 Jeff Canada
Jeff has an extensive background and executive management experience primarily focused on global IT, CRM, strategy and go to market. He led business strategy for the US operations of Xerox and launched globally extended function technology. Jeff was the CEO of eAssist global solutions, a venture backed software company that developed a transformational web architected customer service and marketing platform. He is currently the founder and CEO of the Canada Corporation.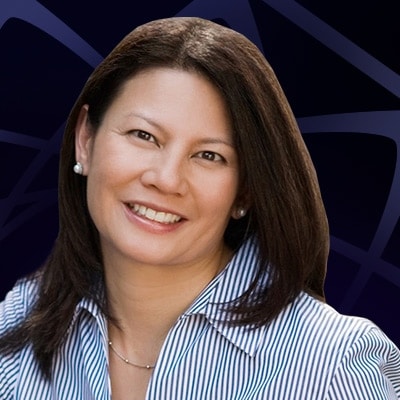 Melanie Santos Grant
Ms. Grant advises the True Elements team across key ESG growth initiatives in the financial services and data industries. She started her professional career in fixed income securities at Goldman Sachs bringing new products to market. She subsequently worked as an attorney at Morgan Lewis and Bockius. She is currently the founder of 2ndGenPartners, a private equity independent sponsor focused driving growth in the agribusiness distribution, healthcare, education and health and wellness product sectors. Ms. Grant is responsible for originating and evaluating investment opportunities as well as structuring and negotiating transactions. She also currently serves on the advisory boards of Steward Asset Management, an institutional investor in emerging managers and School Improvement Partnership, a data and research provider to municipal bond investors in charter schools, having recently served as the company's Chief Operating Officer.
Melanie graduated Phi Beta Kappa from Rutgers College where she was President of the student body and earned her JD from the University of Virginia, School of Law.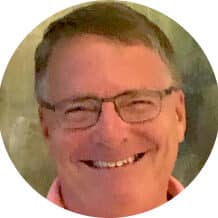 Jeff Rumley
Jeff began serving as a Business Advisor to True Elements in 2020 shortly after retirement. Jeff spent 25 years in the healthcare industry following a 15-year career in law enforcement finishing up as a senior trial attorney for the Oakland County, Michigan Prosecutor's Office. After transitioning to the private sector, he held a variety of positions within the Office of the General Counsel at Blue Cross Blue Shield of Michigan.
After serving as Deputy General Counsel, Jeff became the General Counsel for the Michigan Blues and their family of companies and held that role from 2009-2017 during a period of significant growth following its transition to a nonprofit mutual insurance company. Jeff holds a Bachelor of Science (summa cum laude) in Business Administration from the University of Detroit Mercy and Juris Doctor Cum Laude from the Michigan State University College of Law.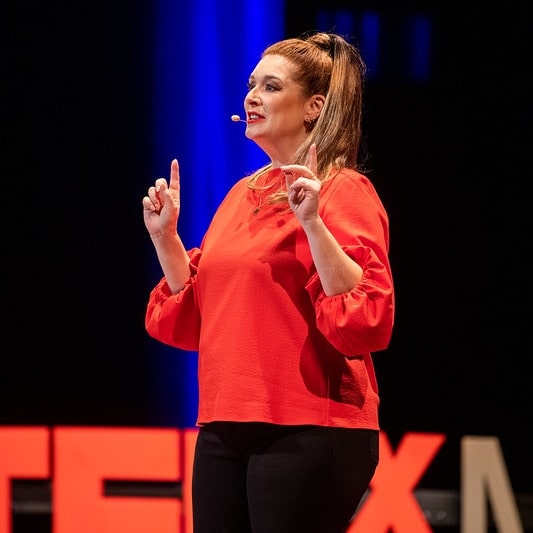 Virginia Santy
Ginna is a researcher dedicated to a range of social and environmental issues related to water, social justice, and environmental well-being. While the Director of Research for X Genesis, a startup studio devoted to combining entrepreneurship and social good, Ginna led a research team in conducting primary and secondary research to inform market-driven solutions to the world's wicked problems. She presents at conferences on entrepreneurial approaches to problem-solving in various industries such as health, water, aging, and city planning and design. In addition to her work at X Genesis, Ginna is a researcher and thought leader in the areas of research design and processes in support of entrepreneurship, vulnerable populations, and re- conceptualizing the relationship between data and design to facilitate women's economic well-being. She has advised cities and workplaces on how to design for women and is a TED speaker on the topic.
A former professor, she has presented her research on women and work around the world and worked with a variety of clients to implement programs supporting women's needs in the public and private sector.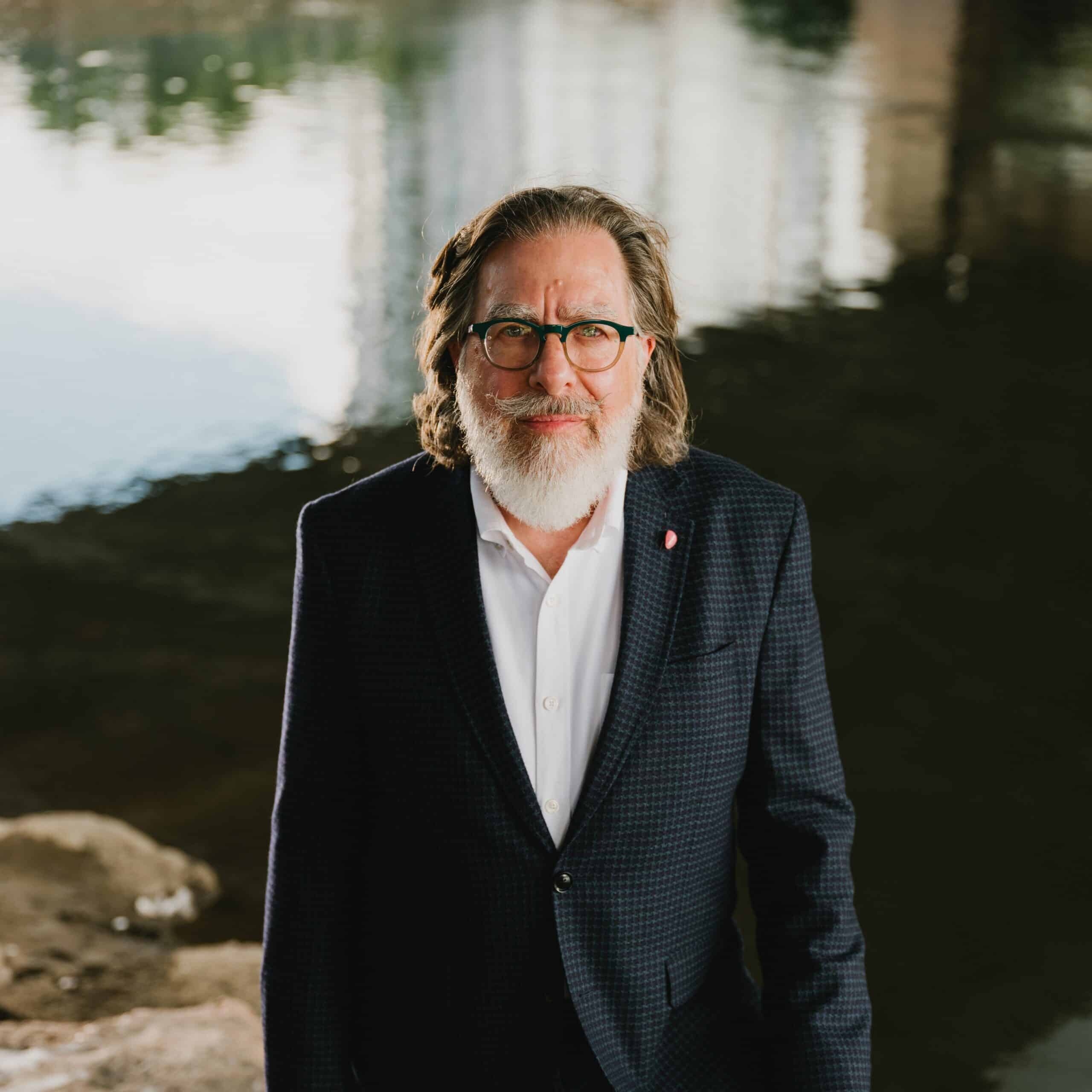 Will Sarni
Will Sarni is CEO of Water Foundry a strategy consultancy and General Partner of The Future of Water Fund, a technology venture fund addressing water scarcity, quality and access to water. He has been a sustainability and water strategy advisor to global organizations for his entire career. Prior to Water Foundry, he was a managing director at Deloitte Consulting where he established and led the water strategy practice and the founder and CEO of DOMANI, a sustainability strategy firm.
Will is an internationally recognized thought leader on water strategy and innovation. He was ranked as; Worth Magazine Worthy 100 for 2022, and A Key Player Pressuring Businesses to Care About Water. He is the author of numerous publications on water strategy and innovation including: "Water Stewardship and Business Value: Creating Abundance from Scarcity" (Sarni, W., and Grant, D., Routledge 2018); and "Digital Water: New Technologies for a More Resilient, Secure and Equitable Water Future" (Routledge, 2021).
Sarni is a co-host of the podcast, The Stream with Will and Tom, on the Scientific Program Committee for Stockholm World Water Week from 2013 through 2019 the 2020 X-PRIZE (Infinity Water Prize), as a Bold Visioneer for the 2016 X-PRIZE Safe Drinking Water Team.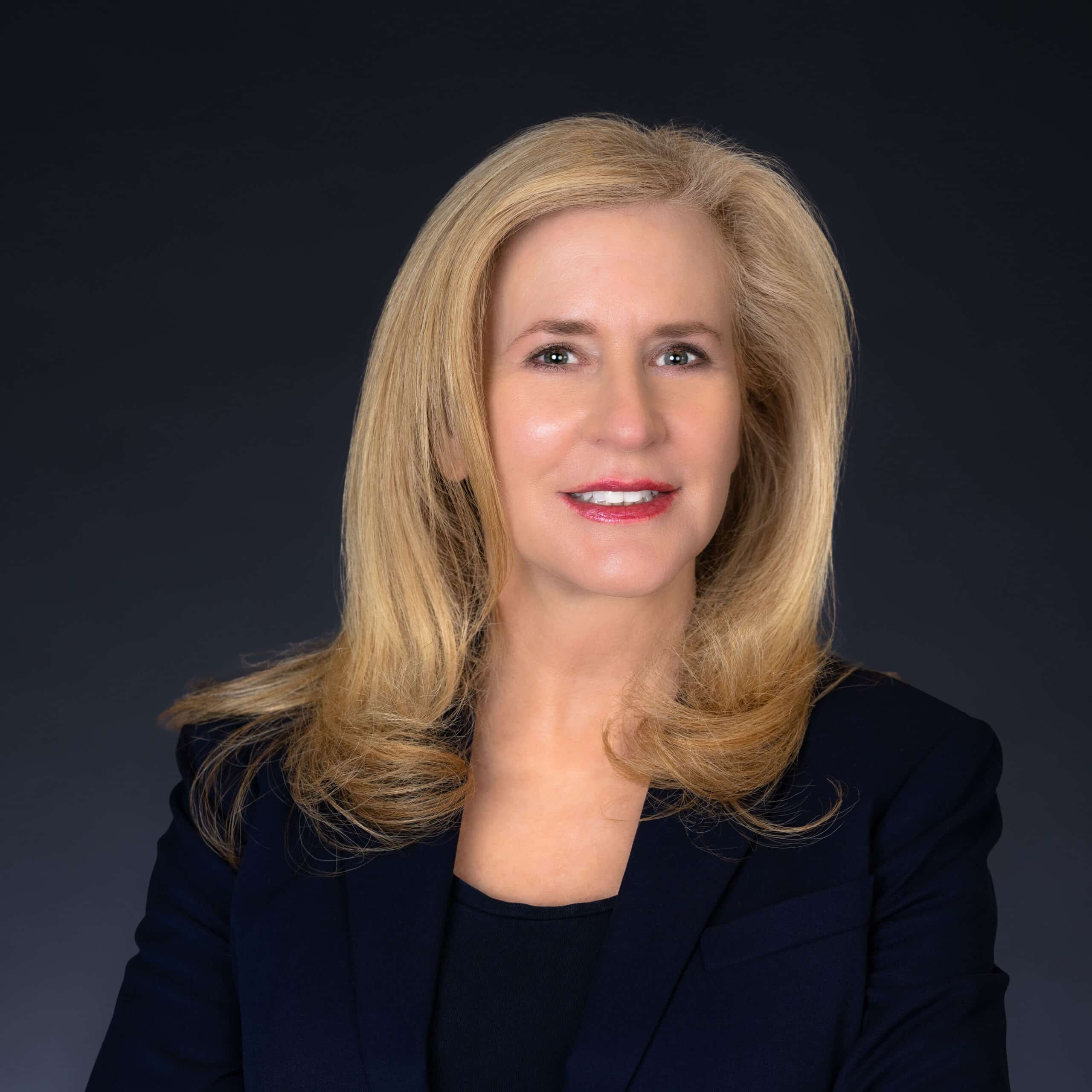 Amy Turner
Amy is an entrepreneur and dedicated real estate professional with deep roots in Naples, Florida. She holds a bachelor's degree in Business Administration from the University of Florida and has been actively involved in various entrepreneurial and environmental endeavors since the 1980s. Amy's background in real estate includes land acquisitions, managing commercial properties, home development, and rezoning properties for highest and best use.
Her professional pursuits extend beyond her business ventures as she also serves on numerous local and state boards. She has served as the President of the Center for Critical Thinking, a Board Member at The Water School, Florida Gulf Coast University under Bill Mitsch, Board Member at the Latchkey League, an Advisor to the Entrepreneur Program at Lorenzo Walker Technical College, and a Board Member for Tesla's TeslaCon event at Kennedy Space Center. Additionally, she is an Advisor to Moonflower Farms and Technology Center in Houston, TX.
Amy is also dedicated to helping young entrepreneurs reach their goals and ambitions. In her free time, she enjoys traveling with her family, cooking, and gardening. Her passion for community development and a clean and healthy environment has led her to become a vocal advocate for sustainable practices and policies, both in her professional and personal life.
Our Partners In Creating a New Era In Water Intelligence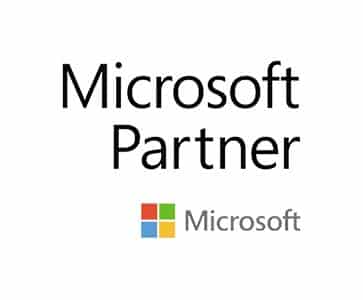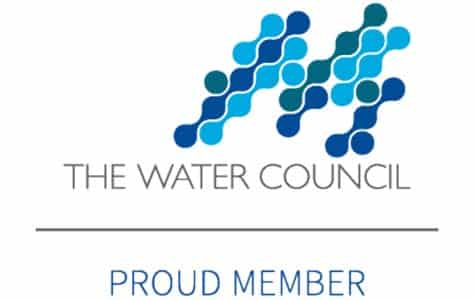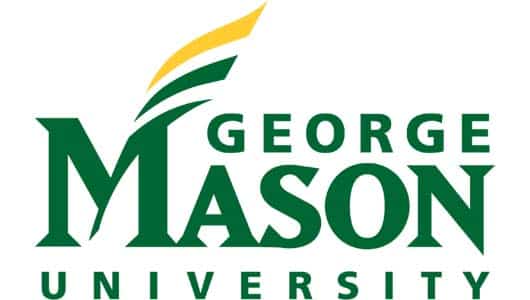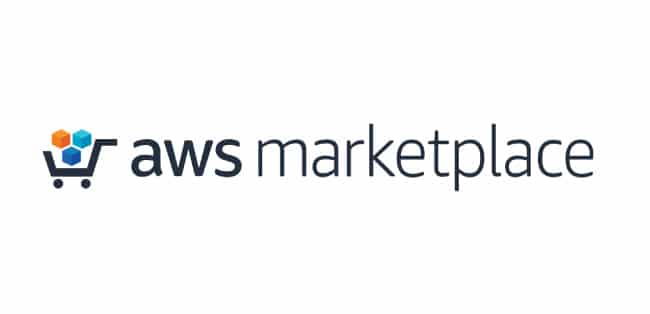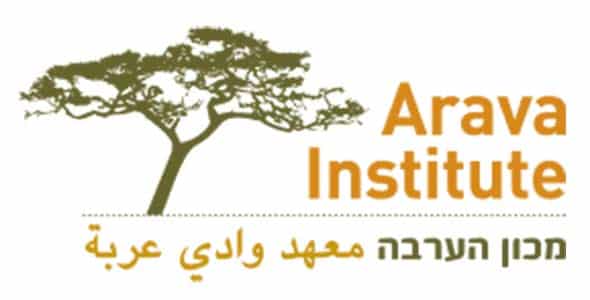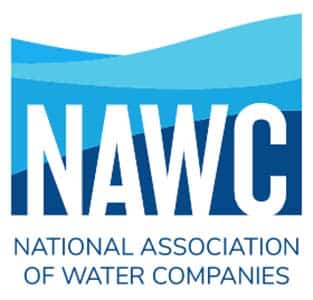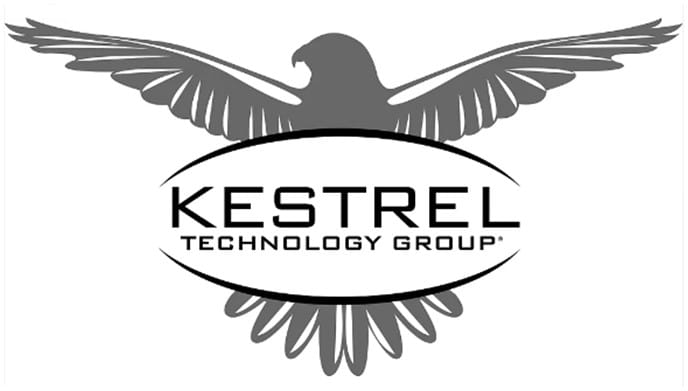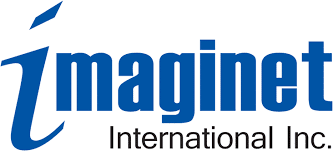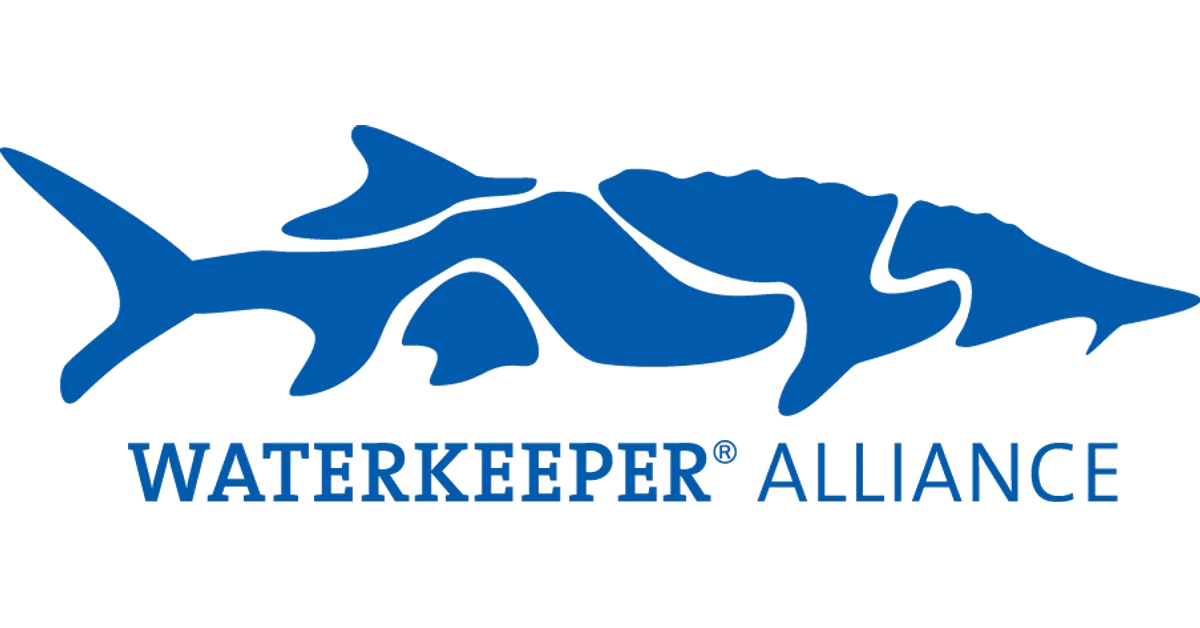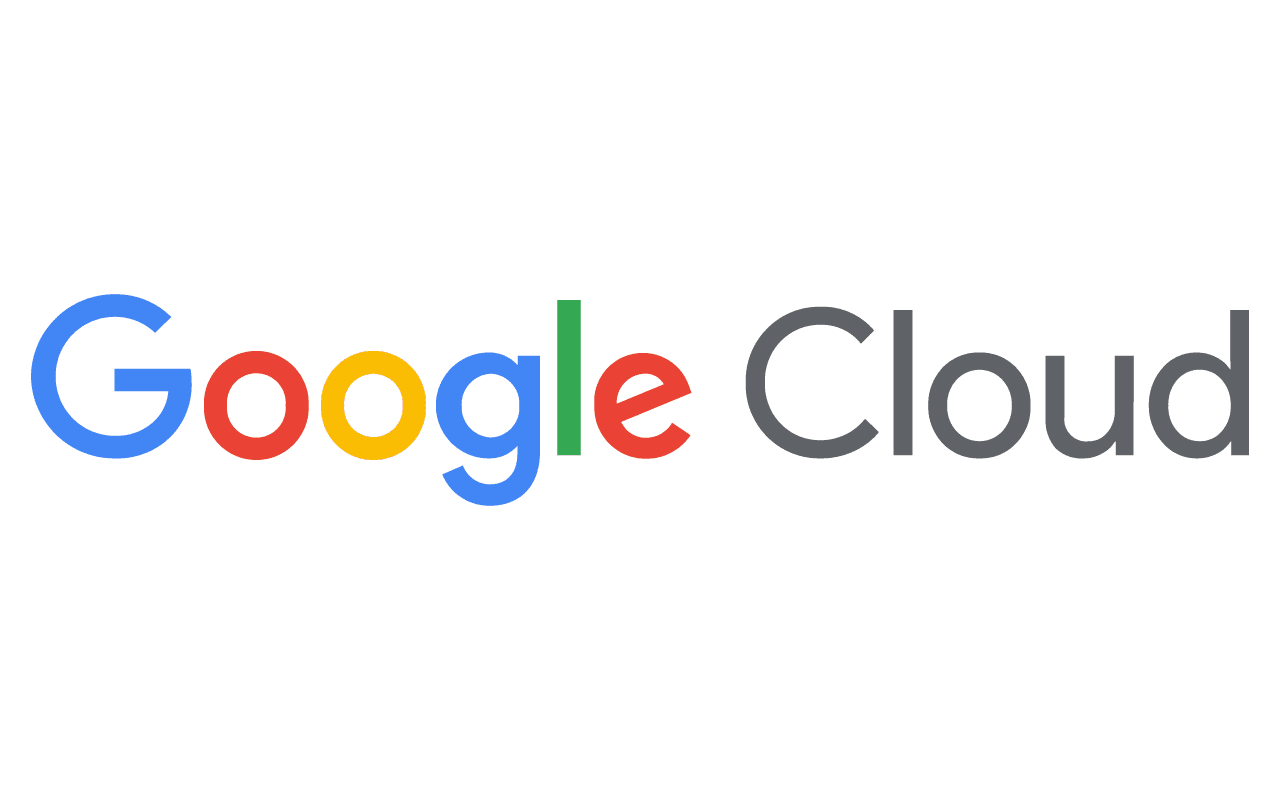 Apply to join our team of talented, passionate people building a New Era in Water Intelligence.