By Andrea Lyon
As society continues to become more aware of the pressing need for widespread climate action, business leaders and policymakers are beginning to make critical decisions on sustainability and corporate social responsibility. These decisions have the potential to create lasting impacts on human health and resource availability for communities around the world, and it is important that they are made using a diverse range of perspectives. For corporations and government agencies to engage in truly well-informed and comprehensive decision-making, women must have an equal seat at the table. 
Though many industries have demonstrated massive growth in female employment and leadership in recent years, the water sector is still significantly male dominated, with women making up just 15% of the overall workforce. Today's water industry is complex and transdisciplinary, encompassing fields ranging from emerging tech to finance to infrastructure to business. Pushing for equal representation of women in these spaces is crucial, not only to increase equity in the professional landscape but also to inspire future generations of young women to become change-makers in whatever field they choose.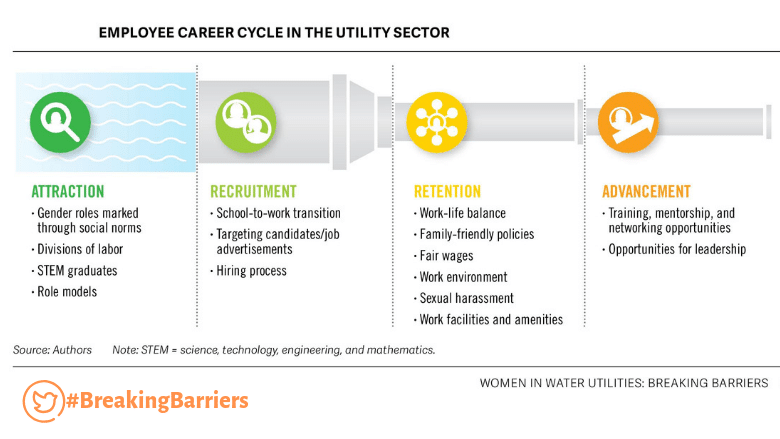 Like pursuing global water stewardship, bringing more women into the water sector over time will require thoughtful and passionate collective action. From platforming women in leadership and executive roles to addressing bias and discrimination in the workplace, there are many opportunities for water leaders to further organizational inclusivity. Mentorship and educational programs like the American Water Works Association's Young Professionals Committee help to increase community engagement and provide students with real life examples of what it looks like to work in water.
At True Elements, my colleagues and I often refer to water as a 'universal connector.' No matter what people's differences may be, we all rely on water to survive, and our lives are all deeply dependent on access to safe water resources. On the same token, we all share a collective responsibility to take care of our planet now, or we will all experience the damaging impacts of climate change in one way or another. 
"The environment, after all, is where we all meet, where we all have a mutual interest. It is one thing that all of us share. It is not only a mirror of ourselves, but a focusing lens on what we can become." 
I feel deeply fortunate to have started my professional career at a company whose leaders value diversity and continuously work to foster a culture of inclusiveness. From the moment I joined the True Elements team, I was embraced by intelligent female colleagues from all walks of life, and they have taught me valuable lessons on both a professional and personal level. I am also keenly aware of the essential role my male colleagues play in creating and maintaining a supportive work environment in which we all feel equally comfortable and encouraged to grow.  
Being part of a team that encourages collaboration, curiosity, and mentorship has empowered me to openly share my perspectives without fear of judgement. I believe our teamwork-centric culture also strengthens our ability to generate innovative solutions; using one another's ideas to problem solve more effectively. This year, I am especially proud that True Elements is using Women's History Month as an opportunity to amplify and uplift the voices of women in the water industry. Every day working in this field I am motivated by women of all ages and backgrounds acting as a force for change, and I am confident that the number of these women will only continue to grow.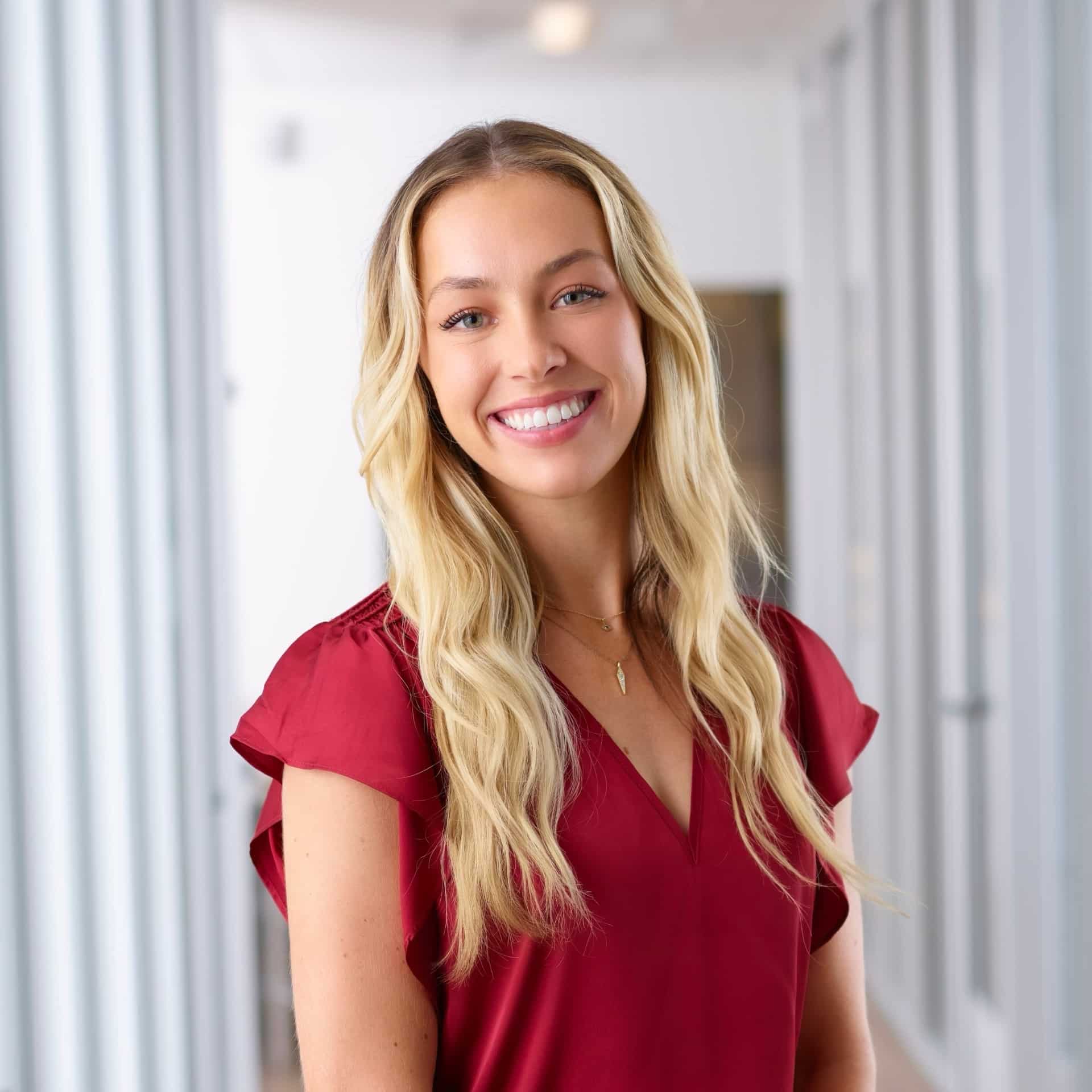 Andrea Lyon, working from San Diego, California, joined the True Elements team in May 2021 after graduating from University of Redlands with a bachelor's degree in Environmental Studies. During her first year at True Elements, she achieved an MBA with a concentration in Location Analytics from University of Redlands while working toward and transitioning into her current role as Sales Operations Manager. During her undergraduate program, Andrea studied abroad and traveled across Europe, exploring beautiful countries, and experiencing a wide variety of cultures. Traveling contributes to Andrea's appreciation for our natural resources and inspires her to live a more sustainable life while enjoying all that our planet has to offer.