By Bree Neely 
Water and wine have been connected long before Jesus is said to have turned one into the other. Rain for the vineyards, water to help sanitize and protect against microorganisms, and water to clean basic equipment and supplies – the winemaking process simply doesn't function without water.  
Related, climate change continues to ravage vineyards themselves – as well as the wines produced with their grapes. Effects range from physical damage caused by unpredictable drought, hail, fire and flooding patterns to "smoke taint" (an unpleasant taste caused by the absorption of wildfire smoke by grapes). Some winemakers are even finding that the climate has changed so much that they can't grow the same varieties they once did.  
The story of lost and compromised crops has become all too familiar in regions around the world. Earlier this year, a fire started in Chile that has burned thousands of acres of vineyards, houses, commercial buildings and forests. It continues to burn in what Wine Enthusiast calls, "one of the worst catastrophes for Chile's wine industry," yet has hardly warranted a blip in international news coverage. That's how common the story has become.  
Luckily for wine producers and consumers, there are plenty of smart, innovative companies (like True Elements), universities and individuals seeking to both prevent and prepare for the impact of climate change on vineyards. In light of Women's History Month, I decided to focus on four women entrepreneurs leading the charge into sustainable winemaking – and changing the trajectory of history while they're at it. 
The Maker: Leah Jørgensen, Leah Jørgensen Cellars 
The founder of an eponymous winery in Oregon, Leah Jørgensen is at the vanguard of sustainability in just about every aspect of winemaking. Each vineyard she works with is certified sustainable by LIVE (Low Impact Viticulture + Enology), a 501(c)(3) non-profit focused on environmentally and socially responsible winegrowing, as well as salmon-safe. Her own fruit is farmed organically and made into wine in a fully sustainable cellar, and her vineyard has transitioned to lighter weight glass to lessen carbon emissions during transportation.  
Find out more about Leah, her commitment to sustainable winemaking practices, and how you can get your hands on some of her products, at Leah Jorgensen Cellars. 
The Expert: Sandra Taylor, Sustainable Business International  
Sandra Taylor literally wrote the book on sustainable practices in wineries: The Business of Sustainable Wine, published in 2017 and considered a pillar of the movement. She also runs a consulting business advising retailers, wineries, wine producers and wine store staff on integrating sustainability into their operations as well as how to market its benefits to customers and staff. With a background that includes leading global corporate social responsibility and sustainability in cocoa and coffee supply chains for Starbucks, Sandra has the business acumen and environmental understanding necessary to truly drive change in the agriculture industry, which, as she reminds us, is the single largest contributor to global greenhouse gas emissions. 
Learn more about Sandra and her organization at Sustainable Business International. The Business of Sustainable Wine is available at online booksellers, including Powells and Amazon. 
The Analyst: Megan Nunes, Bountiful Ag 
Co-founded and run by Megan Nunes, Bountiful Ag offers the wine industry a new way to improve yield and profitability via data science, agricultural analytics and crop forecasting. The models and forecasts, which use data from satellites, ground sensors and weather trackers, also help winemakers optimize their water and nutrient application for maximum sustainability.  
Along with co-founders Michael Bertino and Tomas Svitek, Nunes has empowered winemakers with the actionable information needed to drive sustainable initiatives while improving their bottom lines. Click through to find out more about Bountiful Ag.  
The Visionary:  Kristin Steele, Doozy Solutions 
Perhaps I'm biased given that she's my boss, but I couldn't write a piece on women, wine and water without giving a nod to Kristin Steele, co-founder of Doozy Solutions (maker of Crafted ERP winery software) and co-owner of Druvor Hill vineyards in Oregon. Kristin helped create Doozy's Sustainability Center app, which enables wineries to track waste and resource usage and understand the impact of those efforts in the context of their entire corporate operations. As a vineyard owner herself, she knew what the industry needed. As a tech executive, she had the vision to make it happen.  
To learn more about sustainability tracking technology, check out the Sustainability Center app from Doozy Solutions. 
While the wine industry continues to battle the effects of climate change on a global scale, women in all parts of the industry are showing their command of and commitment to sustainability from all angles. Whether it's developing tech solutions to promote the economic and ecological use of water and other resources, sharing knowledge and insights with winemakers to deepen their knowledge and resolve, or putting the practices to work every day in the vineyard and winery, women are doing the work to make a difference. What else is new?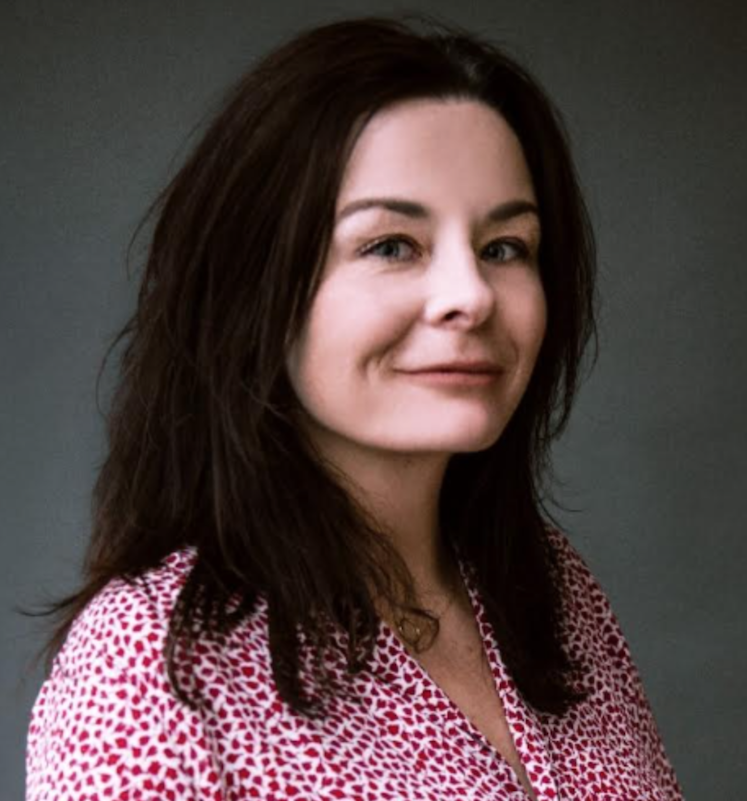 Bree Neely is a B2B technology marketing and communications strategist. She is currently the Vice President of Marketing for Doozy Solutions, a SaaS company headquartered in Denver, Colorado, where she lives with her children, husband and way too many pets.